---
12-28-2006, 08:38 PM
voetstap
Junior Member


Posts: 21
Joined: Dec 2006
Reputation: 0
2de forum?
kan ik ook een tweede forum op mijn site zetten? Die wil ik als test forum gebruiken om mijn eigen gemaakte layouts te kunnen uitproberen?
---
12-28-2006, 09:25 PM
destroyer
Lead Maintainer


Posts: 4,732
Joined: Nov 2005
Reputation: 5
RE: 2de forum?
Uiteraard. Je kan gewoon een nieuwe directory en een nieuwe database aanmaken en die gegevens gebruiken... (dezelfde database gebruiken is ook best mogelijk, gebruik dan wel een ander prefix)
---
Give us your

feedback

about MyBB in this thread and become

listed on the MyBB website

.
12-30-2006, 11:13 AM
voetstap
Junior Member


Posts: 21
Joined: Dec 2006
Reputation: 0
RE: 2de forum?
Wat is een prefix? Ik ben nog niet helemaal thuis in dit wereldje vrees ik

---
12-30-2006, 12:47 PM
Tochjo
Dutch Translator


Posts: 1,174
Joined: Jun 2004
Reputation: 10
RE: 2de forum?
Een prefix of voorvoegsel is iets wat je tijdens de installatie moet invoeren:
(klik om te vergroten)
Informatie wordt opgeslagen in tabellen in de database. Door het gebruiken van prefixen kun je meerdere forums van dezelfde database gebruik laten maken. Alle tabellen van het eerste forum krijgen dan bijvoorbeeld namen als mybb_xxx (als je prefix mybb_ gebruikt) en van het tweede forum mybb2_xxx (als je prefix mybb2_ gebruikt). Zo blijven de tabellen van beide forums gescheiden

12-30-2006, 02:06 PM
voetstap
Junior Member


Posts: 21
Joined: Dec 2006
Reputation: 0
RE: 2de forum?
aha, dan heb ik dat dus verkeerd. want ben nu met mijn testforum bezig en dan als ik naar mijn echte forum ga dan zie ik al veranderingen die eigenlijk nog niet de bedoeling waren.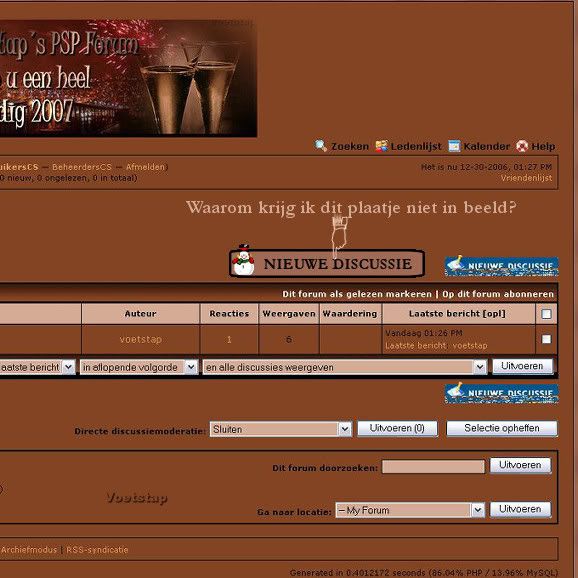 Dit is van mijn testforum
En dit is van mijn echte forum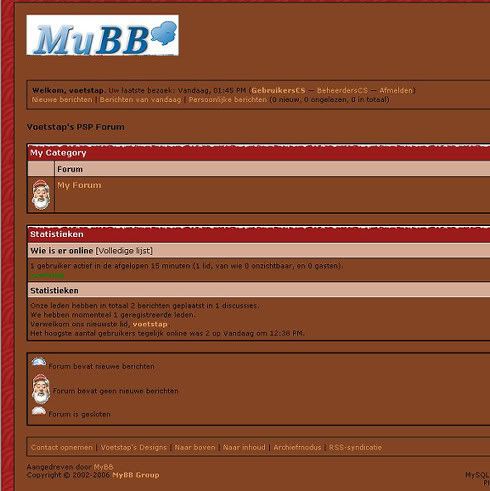 Kan ik dat alsnog veranderen?
---
User(s) browsing this thread: 1 Guest(s)
---