As you can see in the default theme the text is black and easy to read:
Now when I got to the other theme 'carbon' its pink and I can't see it:

What template file can I edit the text color in? I have been stuck for hours comparing default template files to the carbon ones and I can't find it. I know its so simple to change but I just don't know what file I am supposed to edit. +100 invisible mjay1989 rep points to any user who can tell me what file I need to edit or direct me to what I need to edit. Thank you!
Edit: similar problem when I delete a post. I need to highlight the text to be able to read it, how can I change the text color OR the background color on deleted posts: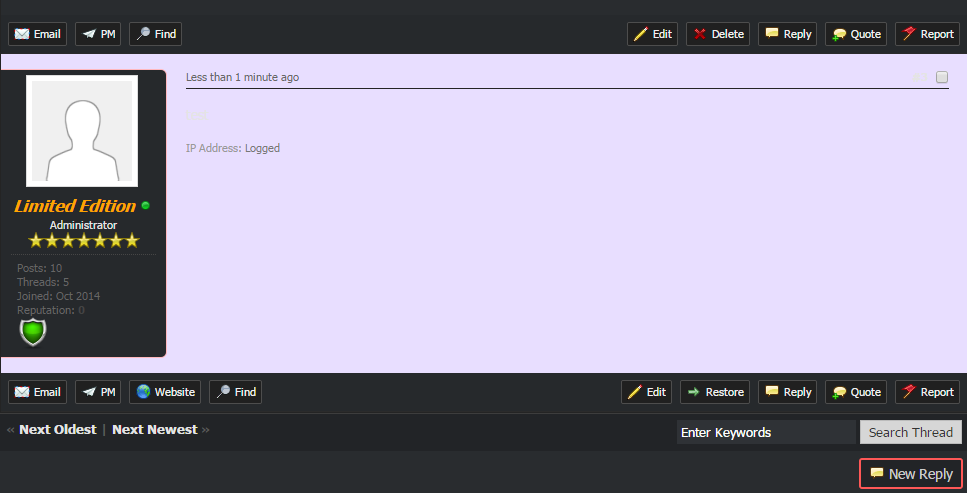 Again, huge thank you to who ever helps me through this frustrating problem! lol