Hi,
I am using this theme
http://community.mybb.com/mods.php?action=view&pid=172
I have added an awards plugin and I want to add award page on the top beside search, members, calenders etc.
I tried to edit header template but I am unable to dot it, can you please help me out.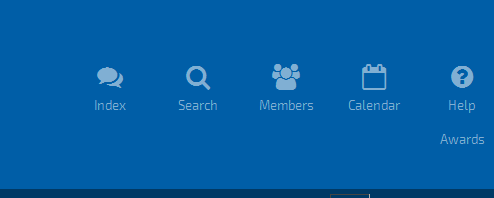 As you can see I am successful in the text, but I don't know how to put image above Awards. Please help me out.