Hi,
Sorry I'am french. I have use Google Trad:
On my forum, I have all the permissions and I 'm doing and then select topics such as: closed, open, delete , move, and it marks me a message that I have not selected a subject.
Here are snapshots :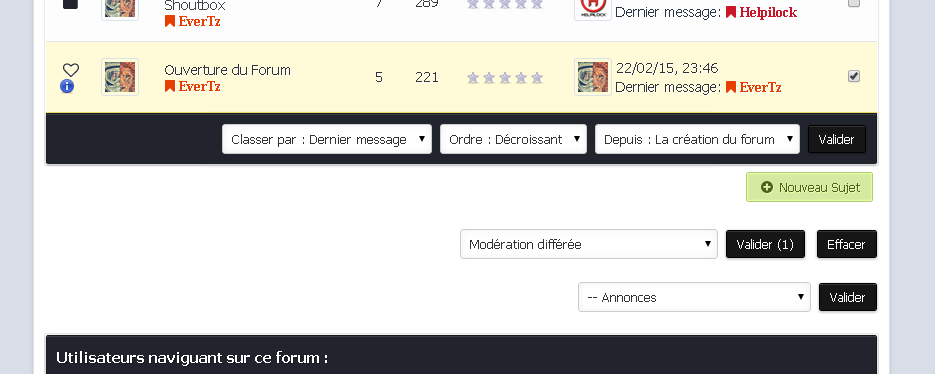 When I clic on closed or delete .... I ave a redirection and this message.

Can you help me ?
Thanks
Sorry for my bad english
My forum:
www.zone-ados.fr
----------------------------------------------------------------
Bonjour,
Sur mon forum, j'ai toute les permissions et j'ai beau sélectionner des sujets puis faire par exemple: fermer, ouvrir, supprimer, déplacer et ça me marque un message comme quoi je n'ai pas sélectionné de sujet.
Voici les captures d'images: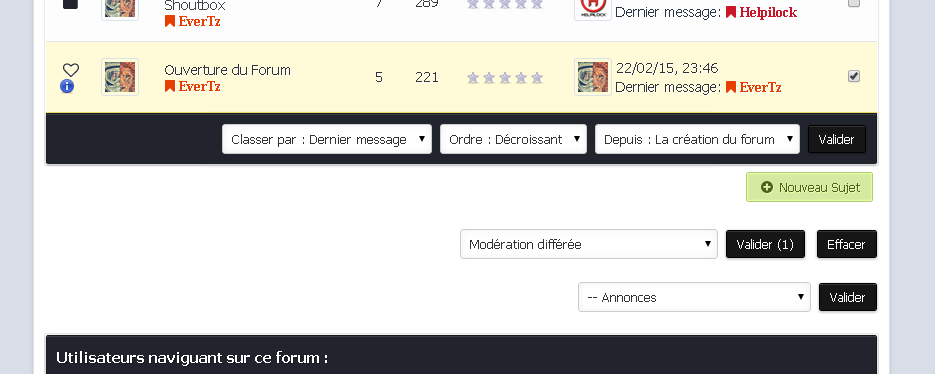 Des que je clique sur fermer, ouvrir ect.. j'ai une redirection sur la page modération avec ce message:

Pouvez vous m'aider ?
Cordialement,
Helpilock
Mon forum: 
www.zone-ados.fr