I've ran into an another set of problems recently.
Site:
www.multimart.org
The report button doesn't work. I don't think it shows the dialog whats so ever. I even tried it on an another copy of myBB (
www.nl-rp.com
) yet the same problem occurs. I had asked a friend upon this, they had confirmed the same. Not to sure if this is a bug or not.
And finally the reputation dialogs are not showing in the center of the screen.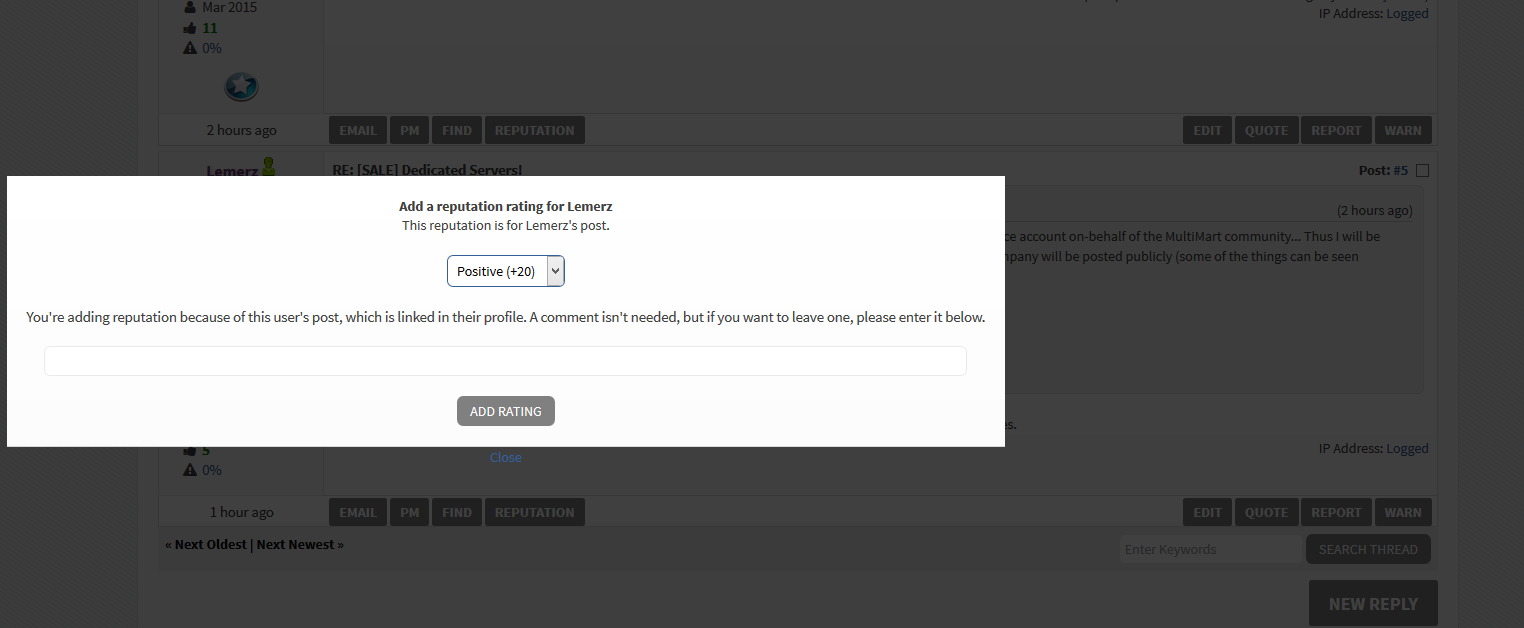 Thanks in advance,
Husky.