Yes hello I recently changed something on the theme it self for some reason it stretched out to big here is a screen shot what i am talking about.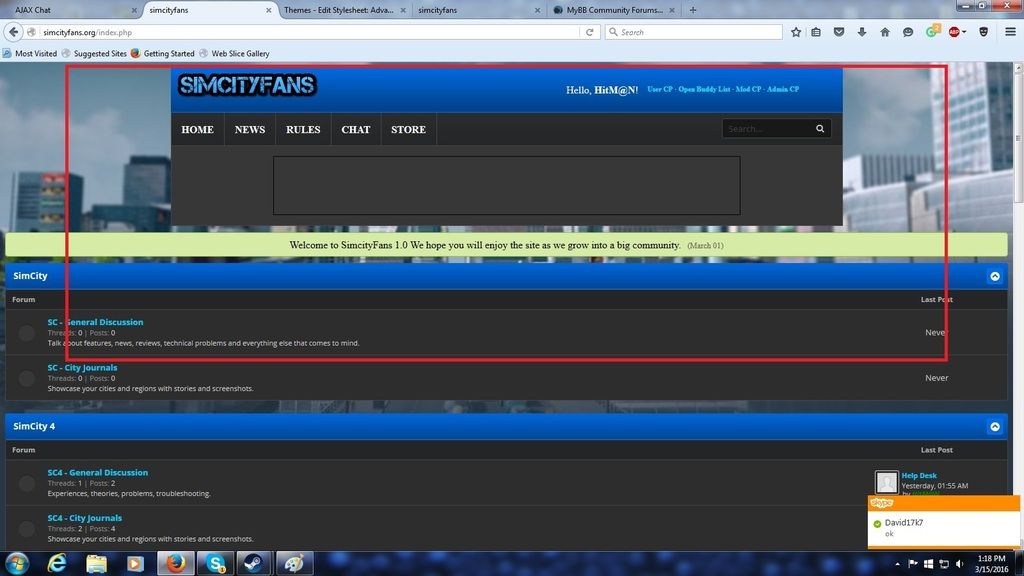 I want it centered evenly with the menu bar and all that can anyone tell me were and how to fix this and what i need thanks.
my site
http://simcityfans.org
---
Now the menu bar at the top is messed up someone help please.