I installed MyAwards, KingStat, and a few other plugins. These two give me the same SQL error when I click Activated in the ACP to activate the plugin.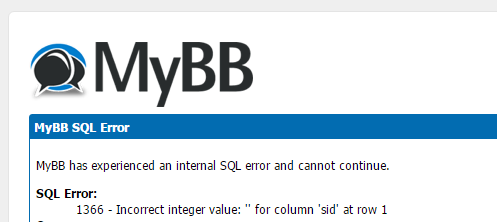 It's got me heads over tails. I can't figure out why I'd be receiving this error. I've installed LAMP on my VPS, I have setup my database and everything else seems to work on my site. No cache problems, not PHP issues, nothing.
Thanks for the support!