I am using MyBB 1.8, with the Default theme.
I've searched this forum, Googled, and ransacked my site's image files and .css files but I'm still stumped. I'd like to change the little white and black "new posts" and "no new posts" thread dots: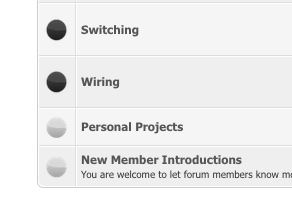 I intend to replace them with my own little sun and moon icons. Please point me in the right direction to find where to make the changes.
FYI: My site is at
http://theultimatetone.com
, but it's closed (under construction) right now so you can only see the groovy header I've made.
Thank you!

~Wendy
CANADA