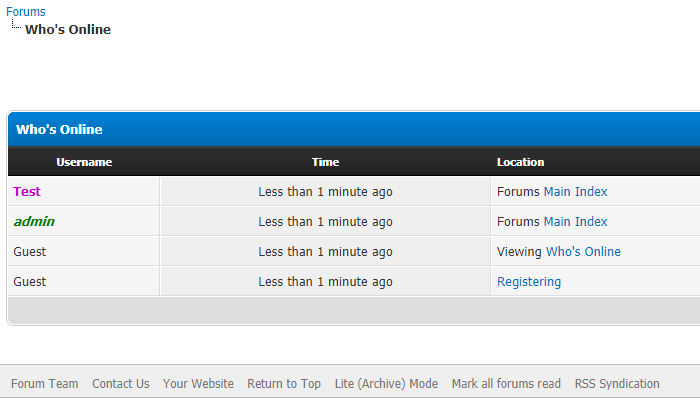 Hide administrator's location from the Who Is Online (WOL) list
🚀 About
OUGC Hide Administrator Location is a MyBB plugin designed to enhance privacy and security. With this plugin, administrators can effortlessly hide their location from the Who Is Online (WOL) list, ensuring their presence remains discreet. Additionally, the plugin allows for selective user and group hiding, providing administrators with greater control over who appears in the WOL list. However, administrators retain the ability to see the location of any user at all times.
➕ More Information
You can find more information in the plugin
GitHub repository
or the official OUGC.Network
web page
.
Download
Download the latest package from the
MyBB Extend
site or from the
repository releases
.