Hello, I'm having an issue with the merge tool.
I'm trying to move from Invision Community v4.4.10 to mybb, but I get '
MyBB has experienced an internal SQL error and cannot continue.'

Error with no context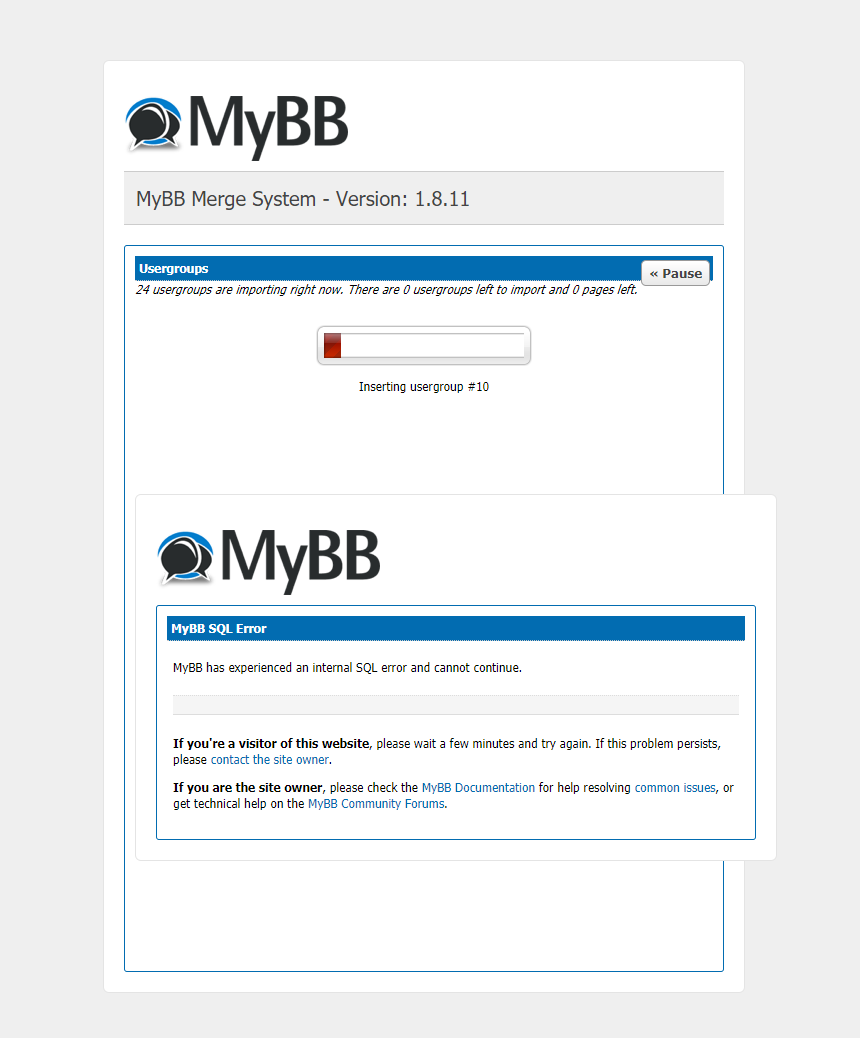 Also it doesn't accept my table prefix as the correct one (it is the correct one). 
If I run the merge tool without the table prefix, it accepts it but then I get that SQL error.