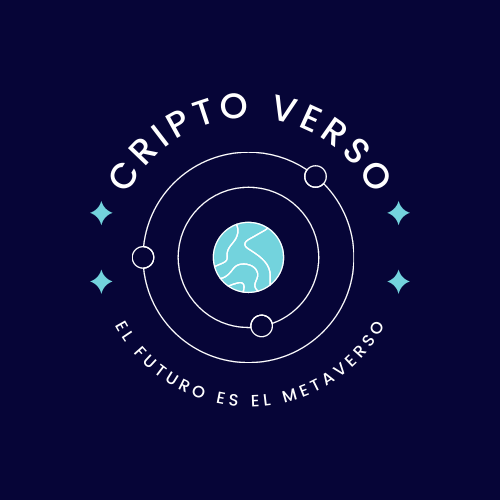 CriptoVerso

- A Crypto & Metaverse Forum
Welcome to my project related to Cryptocurrencies and the Metaverse, welcome to CriptoVerso. I have been related to the world of cryptocurrencies for several years and almost a year ago, I began to be interested in the subject of the MetaVerse. I saw in it a new opportunity, both to grow technologically in the world of video games and virtual reality, as well as an investment opportunity. After several months seeing how this idea of the metaverse was taking better and better shape, with new companies investing their resources and part of their capital in it, I decided to create the project that I am talking about today.
The main idea and the main objective is to be the largest Spanish-speaking website in relation to the Metaverse. The metaverse is something that is growing and aspires to be the next revolution. I want to create a community where opinions, ideas or investment strategies related to the metaverse, as well as other general topics, are shared.
We use Spanish as the official language. We want to create the biggest community about cryptos related with metaverse of Spanish speakers. We have an interested project and we are working to continue improve it.
The project is build using the last version of MYBB
. We thought it was the best platform to start a forum. Easy to use and customize and with a great community behind it.
After some time of work, we have managed to create a beautiful and functional forum with MYBB and we are very happy about it, that is why we have decided to create this topic in this forum.
Also, we try to use less plugins that we can. There are more ways to backdoors, so we try to only use necessary plugins, as:
Google Seo by Andreas Klauer

Style Usernames by Lukasz "LukasAMD" Tkacz

DVZ Mentions by Tomasz 'Devilshakerz' Mlynski

We have a team working on the forum code and the design. As we said, we try to not use plugins, so we not have a lot of more feature than vanilla mybb can have. This is good because we not want to have backdoors or vulnerabilities. The security of our users is important for us.
But yeah, we have pretty community with some functionalities that i am sure you not have seen in other forum

You can visit the website from the following link: 
CriptoVerso - A Crypto & Metaverse Forum
Please, 
if you have a suggestion or something that you can share, please feel free to share it