Browse plugins and modifications for MyBB, allowing you to endlessly customize your forum with new features and functionality.
Projects in Moderation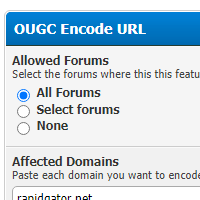 Allow administrators to encode URLs within post content.
0 Stars
28 Downloads
Updated 2020-05-23, 12:17 AM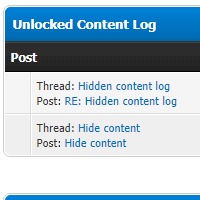 Display unlocked content list in UserCP and ModCP for the Hide Content and OUGC Lock plugins.
1 Star
45 Downloads
Updated 2020-06-24, 07:44 AM