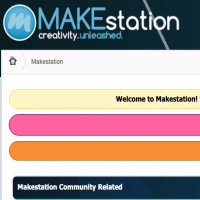 BAM Announcements Manager
Allows you to manage announcements in your forum's header area. By default, this plugin uses the same style for announcements that is used on the MyBB support forum.
Change Log for BAM Announcements Manager
Version 2.0
dev
Build #2
BAM 2.0 (major upgrade):

New Features:
Dismissable Announcements

Display on specific forums/boards

Display on specific pages (paste links to specific pages)

New color styles and settings

Global announcements are now per-announcement

Random mode is redesigned

New ability to display announcements only on specific themes, languages, etc.

HTML is now supported with an optional setting. (Javascript is still disabled. However, you can now define a custom template for an announcement, which can contain javascript if needed.)

New variables for announcements

New soft delete/deactivate feature on a per-announcement basis.

Updated to be fully compatible with the latest versions of MySQL, PHP, and MyBB

This is a major upgrade. Every effort has been made to test the new version as thoroughly as possible. However, many new features have been added. If you discover any additional issues, please reach out to me, and I will fix them as soon as possible!
Upgrading:
Read the instructions included in the readme file. They contain important information regarding upgrading to the new version!
Build #1
dev
The first build has no changes.