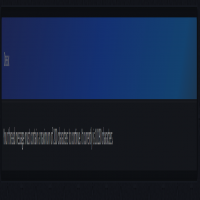 Thread Character Limits
Enforces users to have a set amount (minimum and maximum) of characters in their thread.
Project Details
This plugin allows you to set a minimum and/or maximum character limit to threads in designated forums. For example, a user must have a minimum of 10 characters and a maximum of 200 characters in their thread to post it. 
Changelog
You can view the full change log here - 
link
Support us and get help
 - If you come across issues please report them to the bug tracker.
 - Any suggestions are appreciated and can be submitted for review.
 - If you encounter general problems we'll support you with ease.
Credits
An official release from Wires.
Contact Me
Message me on the MyBB Community - 
link
Add me on Discord:

 Wires

#2306
Author

Collaborators

None

Version

3.00

Submitted

2018-05-07, 11:06 PM

Last Updated

2018-08-06, 11:53 AM

Bug Tracking

Open

MyBB Versions

1.8.x