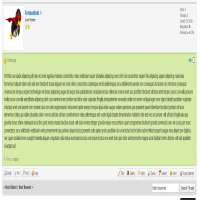 ABP Solve It !
Mark a thread as resolved
Project Details
This plugin allows some people to mark a thread as solved
Changelog
version 0.1 - 01/10/2018
Initial release
version 0.2 - 03/10/2018
Added option to add aprefix to the thread
version 0.3 - 08/10/2018
Now including fine tuning (forum by forum) which override the global settings of the plugin
Installation
Upload the content of the Upload/ directory to your forum root

Install and activate the plugin

Change settings. The default values forbid all forums to be solved

Upgrade
Just deactivate and reactivate the plugin, new settings are automatically loaded.
Translations
- English and French included
Customization
The plugin creates stylesheet (abp_solveit.css) that you can edit using the stylesheet editor in the ACP.
Actually, there is only 2 elements styled:
the "solve" button

the post_content of the solution

TODO
Allow to automatically use a moderator tool


Allow to automatically apply a thread prefix



Display infos about solved threads on user profile

Author

Collaborators

None

Version

0.3

Submitted

2018-10-02, 06:31 AM

Last Updated

2018-10-23, 08:54 AM

Bug Tracking

Open

MyBB Versions

1.8.x
Similar Projects
No similiar projects have been found.
Support this Project's Development