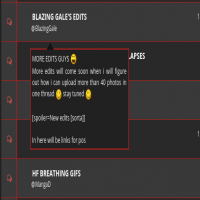 Thread Preview
Displays a preview box of the thread content when hovering over the subject in the forum display.
Project Details
Please give the plugin a star if you like it.

Repository:
https://github.com/MangaD/mybb-thread-preview
Notes:
MyCode is parsed only when the preview content contains the ending tags.

The plugin can be improved, like automatically replacing templates, etc. Now it's done manually.

Author

Collaborators

None

Version

1.2

Submitted

12-27-2018, 02:18 PM

Last Updated

12-28-2018, 12:24 PM

Bug Tracking

Open

MyBB Versions

1.8.x