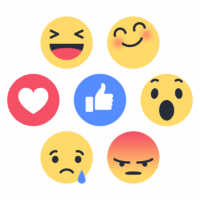 Facebook Smilies Updated 2019
A replacement of mybb default smilies.
Project Details
Works well on both light and dark themes.
Instruction:
1. Just upload all the files to your MyBB root directory.
It takes hours for cache and cookies to reset, so do the following if you want the smilies effect immediately.
1. Go to ACP -> Tools Maintenance -> Task Manager.
2. Daily Cleanup -> Options -> Run Task.
Author

Collaborators

None

Version

2

Submitted

01-24-2019, 08:44 AM

Last Updated

04-25-2019, 05:10 AM

Bug Tracking

Disabled

MyBB Versions

1.8.x