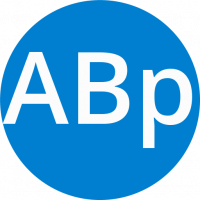 ABP Not Safe For Work
Notice or block access when a thread is tagged NSFW. Includes age restriction
Project Details
Note : this is actually a beta version
Small plugin allowing to notice that a thread is not safe for work.
Install
Unzip the archive and upload the content of the Upload directory to your forum root directory

In ACP, Install & Activate

Settings
Global settings (

ACP Home > Board Settings

)
Forums : the forums where the plugin is active

Groups excluded : the groups which won't be noticed

Criteria selection (

ACP > Configuration > Left menu

)
Thread prefix : the thread prefix indicating the thread is nsfw

global action : how the plugin works (notice, deny access)

Age : the minimal age to see the thread

Age action: What is the action used for youngers (override the global action)

If action is "deny access", the user got the standard message (you have no permission). This is done to avoid people understanding why they can't access and changing their birthdate if this is the age restriction lock.
TODO
: Add a way to simply hide the content of posts (kind of "spoiler" tag).
Author

Collaborators

None

Version

0.2

Submitted

2019-06-19, 07:52 AM

Last Updated

2019-06-19, 07:53 AM

Bug Tracking

Disabled

MyBB Versions

1.8.x
Latest Builds
Similar Projects
No similiar projects have been found.