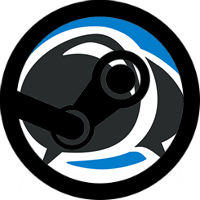 SteamPostbit
Adds Steam account details to the user's postbit in threads.
Project Details
Adds Steam account details to the user's postbit in threads.
UPGRADES NOTES:
Deactivate then Activate the plugin, DO NOT UNINSTALL! Uninstalling will delete all user entered Steam IDs!
ADDITIONAL NOTES:
-This plugin uses SteamID64 IDs to look up user info, users can get this ID from
https://steamidfinder.com/
or other lookup sites.
-The template needs work, but the backend is solid so feel free to adjust the template/CSS to fit your forum better. I will utilize themes in the future to handle the CSS so the templates will be less messy and easier to edit. (If anybody can make it look better please let me know and I'll edit the plugin to use your better looking design!)
-The plugin pulls the results from a site I built specifically for this plugin so forum owners don't need to setup their own API key and to reduce the load on individual forums, just don't abuse it and we'll be fine.
-Steam info is cached for up to 2 minutes to avoid having to do an individual API look up for the same users in the same thread and to improve performance. With the 2 minute cache a person browsing a thread with a few pages won't see any performance impact.
-You are free to use this code and plugin as long as it follows the Expat "MIT" License requirements and restrictions.
Author

Collaborators

None

Version

1.2

Submitted

2019-07-18, 09:24 AM

Last Updated

2019-08-02, 09:00 AM

Bug Tracking

Open

MyBB Versions

1.8.x
Similar Projects
No similiar projects have been found.