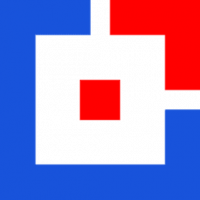 Disposable Email Blocker
Disposable Email Blocker will help protecting your form registering by accepting only valid email addresses with only javascript.
Project Details
MyBB Disposable email blocker
This plugin will help protecting your registering by accepting only valid email addresses with only javascript.
Description
The plugin is an indispensable tool that provides a superior line of defense for your registering form, enhancing their security and reliability.
The plugin is also fully customizable.
The plugin serves as a critical tool in reducing spam, improving user experience, and maintaining the integrity of your website's data.
Installation
Manual Installation
- Download and unzip package.
- Copy content from "inc" folder to the forum root on server.
- Activate the plugin in ACP.
How to use
- First install the Disposable email blocker plugin
- Enjoy!
Key Features
- Detect invalid emails.
- Detect invalid Domains.
- Detect and Block disposable emails.
- We crawl the disposable email domains daily to keep safe from fake uses.
- Detect and Block webmail emails.
- Custom Error Message
FURTHER READING
Read more about Tomba Email Finder
 Feedback
- Liked that plugin? Hate it? Want a new feature?
Send me some feedback
Where can I report bugs?
Creating a new issue on
GitHub
.
Author

Collaborators

None

Version

1.0

Submitted

2023-06-14, 05:14 AM

Last Updated

2023-06-17, 09:06 AM

Bug Tracking

Disabled

MyBB Versions

1.8.x
Latest Builds