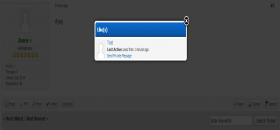 MyLikes
Adds a simple likes System which uses MyBB's reputation system
Project Details
This plugin replaces the rate button in the postbit with a like one which adds a "+1" post reputation. It's also possible to remove the like/reputation with a second click.
Confirmed features for the next release:
Down vote

Counter on the profile page

Author

Collaborators

Version

1.0.1

Submitted

2014-09-20, 10:11 AM

Last Updated

2015-06-05, 10:26 AM

Bug Tracking

External

MyBB Versions

1.8.x
Similar Projects
No similiar projects have been found.
Support this Project's Development