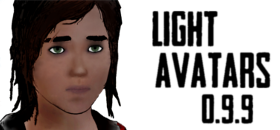 LightAVATARS
Display users' avatars on the forum
Project Details
Plugin modifies forum appearance by adding avatars of thread's authors or last posting person. Avatars are being placed in many different pages such as search results, private messages, forum announcements or even in the table containing users browsing specific thread.
It works without any problem among plugins like Style Usernames (by Łukasz Tkacz) or Google SEO (by Frostschutz).
Plugin is also available on my
github
.
Every single update will be uploaded on github in the first place, and therefore it is highly recommended to download LightAVATARS there.
Required
MyBB version:
1.8.*    
PHP version:
5.4 or higher.
Installation

   If you're using an older version of LightAVATARS uninstall it.
   Upload files to forum's main directory.
   Activate the plugin in Admin Control Panel.
   Customize it to your need
Available languages
    English
    Polish
Thanks to
Fyeem
Tester    
Divir
Translator    
Conors
Translator   
ficus
Translator
If anyone knows Polish language here is guide for this plugin
https://mybboard.pl/temat-lightavatars-p...nika_69001
Author

Collaborators

None

Version

0.9.9

Submitted

2016-01-17, 09:21 PM

Last Updated

2016-10-13, 09:47 PM

Bug Tracking

Open

MyBB Versions

1.8.x
Similar Projects
No similiar projects have been found.