---
On Official Mybb Forums - alber soomro - 07-27-2018

Got This Error On Mybb Official Forums.

I was writing my post and by mistake I clicked change user and my Id was logged out but somehow I proceeded to my last page or I don't know, I clicked back, I don't remember exactly, well after it, when I clicked submit, it asked me to type my id and password and when I did, it gave me this error.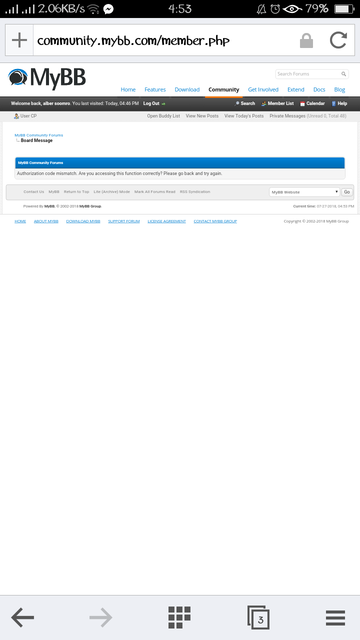 ---
RE: On Official Mybb Forums - WallBB - 07-27-2018

Not to worry, this is just temporary error because you changed user and tried to use post feature.


---