2015-03-12, 12:16 PM
Hi everyone,
First of all my forum url so that you can help me easily:
http://ppdforums.net
Login details:
username: test
password: 123456
I have two questions my first question is: (please see the screenshot)
My current thread is like this:
& I want to make it something like this, (sorry for noob editing, I did this is paint)
Please help me out and tell me how to do it.
Now second question,
When I am adding awards to any members all the awards are going in one line. Please check the screenshot.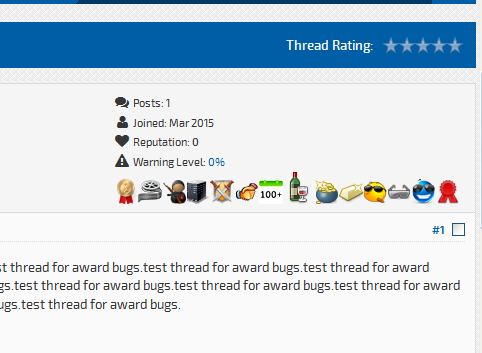 Can you please tell me how to fix it???