2015-12-14, 02:13 PM (This post was last modified: 2015-12-14, 02:14 PM by IridiumKills.)
Hello, on my website that I'm building I'm running MyBB 1.8.6, and every time I try to load the Plugins page I get this error:
"Internal Server Error
The server encountered an internal error or misconfiguration and was unable to complete your request.
Please contact the server administrator at
[email protected]
to inform them of the time this error occurred, and the actions you performed just before this error.
More information about this error may be available in the server error log."
The URL to my site is:
My Website(www.AmazonClub.hol.es)
I've seen that others have had this issue too, I've tried following some fixes that they provided and I've had no luck. One of the fixes I've attempted to try was deleting the "hello.php" file from the plugins folder, but that didn't resolve my issue.
The browser I'm running on is Microsoft Edge, but I've tried to access this section through other browsers such as Chrome & Opera and again, I've had no luck.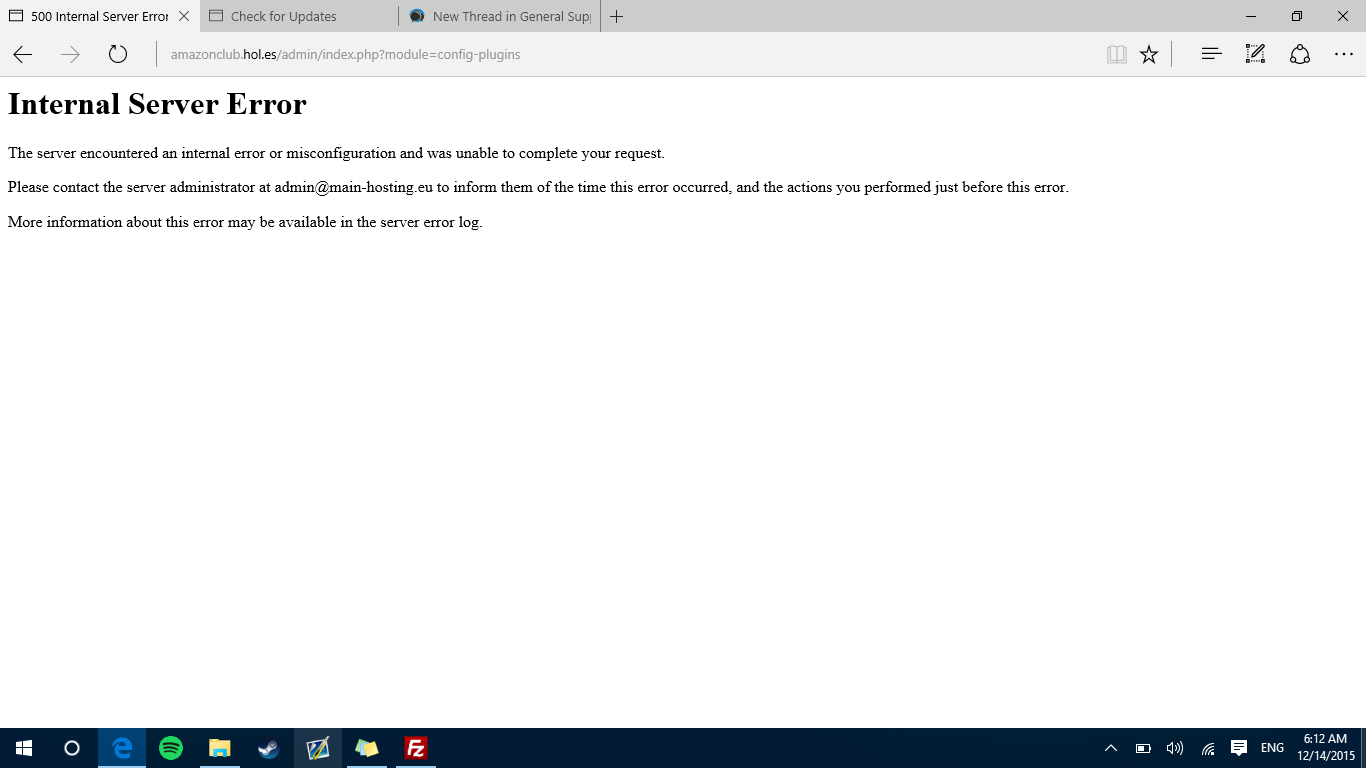 IMG Link:
https://i.gyazo.com/597c68720564d611c64f...63da84.png