2018-02-27, 11:37 PM (This post was last modified: 2018-02-27, 11:47 PM by Tyger. Edit Reason: Grammar correction. )
Hey there, Mybb Community!
I was wondering if there was a potential way to display an image in the users postbit if they've lost their signature privileges like this: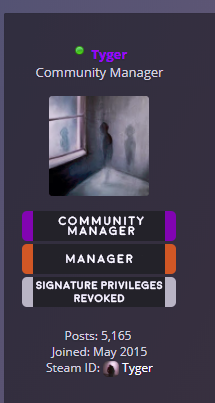 I have it's position just below the groupicons in this example.
Thanks!