[For 1.8]

OUGC Hide Administrator Location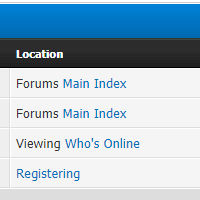 Description
Hide administrator's location at WOL list.
Download
Download from the MyBB Extend page.
Check the official page for more information.
Great idea Omar, will definitely be useful to a lot of forums.
-Ben
Please do not PM me for support. I am looking to be hired for paid services.
You can view my paid services
here
.
Thank you Ben, this one is actually 8 years old now, I have been digging my Github account.
Users browsing this thread: 1 Guest(s)