2018-07-29, 03:50 PM
(2018-07-29, 03:41 PM)

/r/ Wrote: I'm using MyBB 1.8 but I decided to download and use a 1.6 editor theme because it's the only one I found that was dark and was going to fit my theme. 

I went ahead and uploaded the files but when I try to select an editor theme in my theme options it isn't listed there. 

Any help? 
You mean a dark editor like this in the screenshot?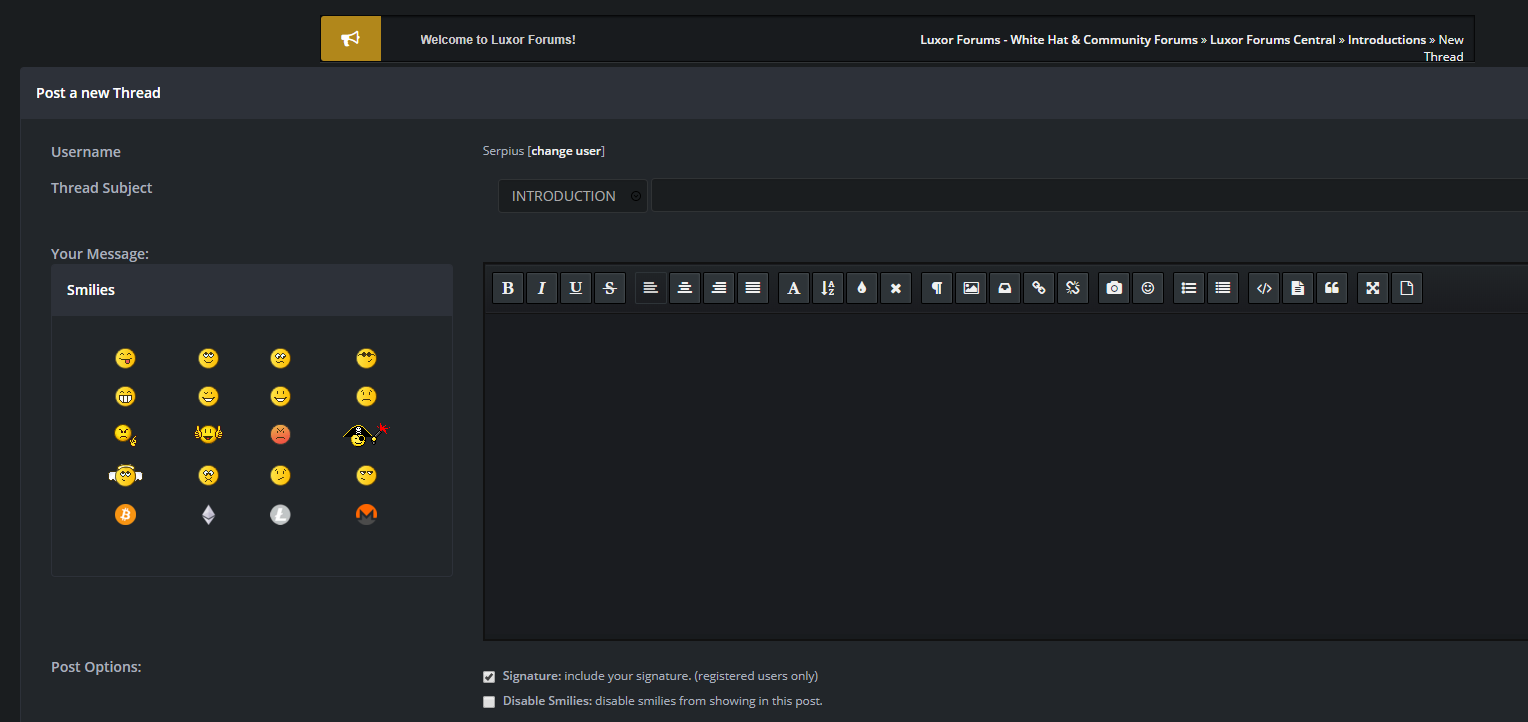 I'm Serpius and You're Not    ¯\_(ツ)_/¯