2018-08-01, 06:08 PM
(2018-08-01, 05:55 PM)

desireofathena Wrote:

(2018-08-01, 05:41 PM)

Serpius Wrote:

(2018-08-01, 05:20 PM)

desireofathena Wrote:

I want to create a forum where only the poster and the staff can view each of the thread for accepting staff applications purposes. Is there any way to create such a forum? It's like a private chat forum between a user and the staff. 





I saw this was available in an older version but I can't seem to find the permissions in the new one.


This THREAD will help you set up the correct permissions that you need to accomplish that.


I did go there, and those permissions are no longer an option. Specifically...

"

Can only view own threads?"



This is not an option.


You need to go a bit further with that page.
In the screenshot, do you see the column 'Controls'? 
Go to the 'Edit Permissions' column and adjust the permissions for each group that can access that forum that you are trying to modify.
I have setup this forum 'Private Inquiries' to do just exactly what you are looking for.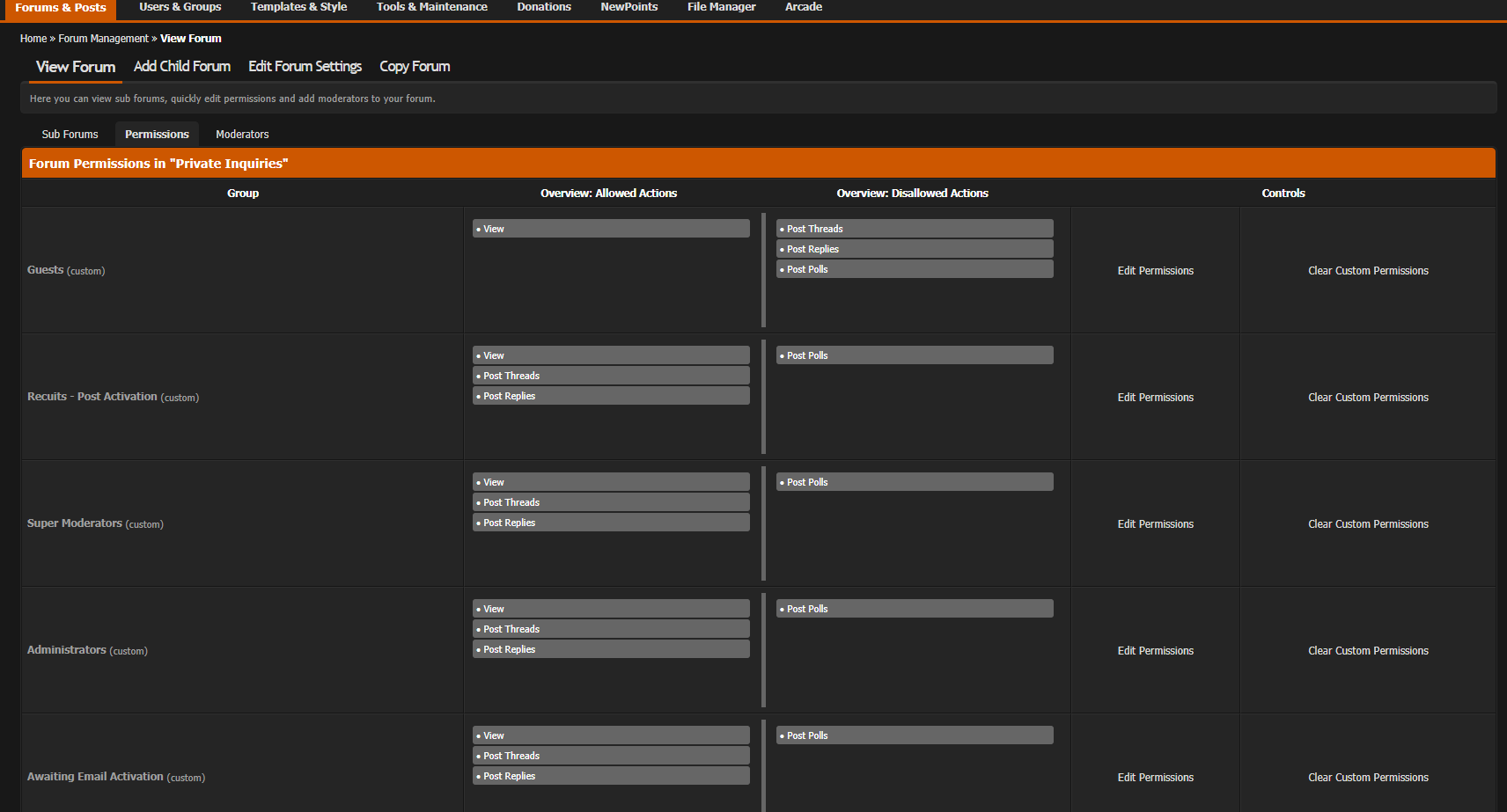 I'm Serpius and You're Not    ¯\_(ツ)_/¯