2019-01-13, 08:34 AM
(2019-01-12, 02:07 PM)

vk_knight Wrote: I want to add a member group who will able to do semi-moderator things. Now I have created the group but I want only members who have more than 200 posts in it. How can I do it? (You know set the permissions). Once members has fulfilled the 200 posts they will be automatically transferred to the 'Active Member' group from 'Registered Members' group. I hope I am explaining it right.
In your AdminCP, follow the screenshots as shown.
If you need to add a new user group,
do this first!
 If not, then skip this step.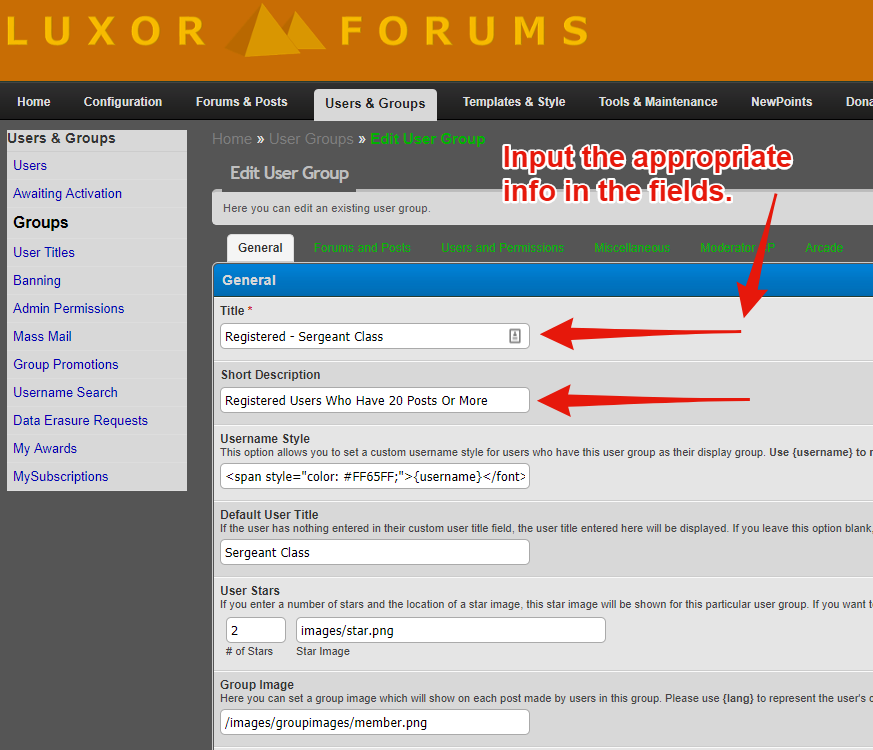 Go to 'Group Promotions'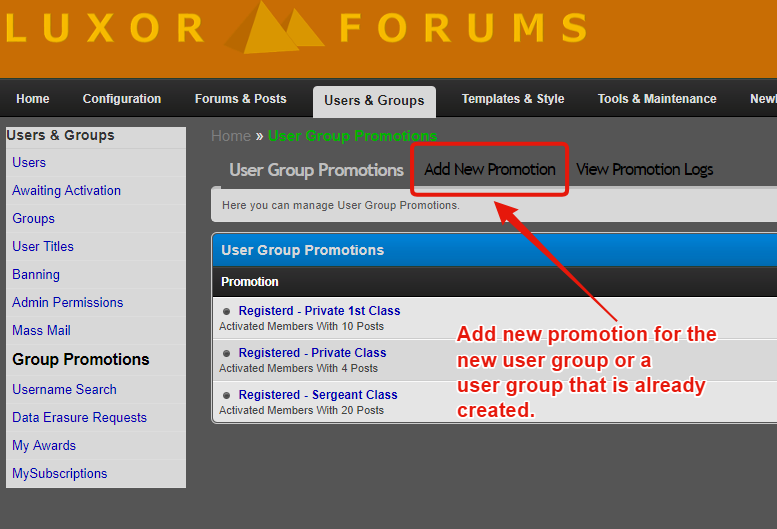 Input the appropriate info in the fields as shown.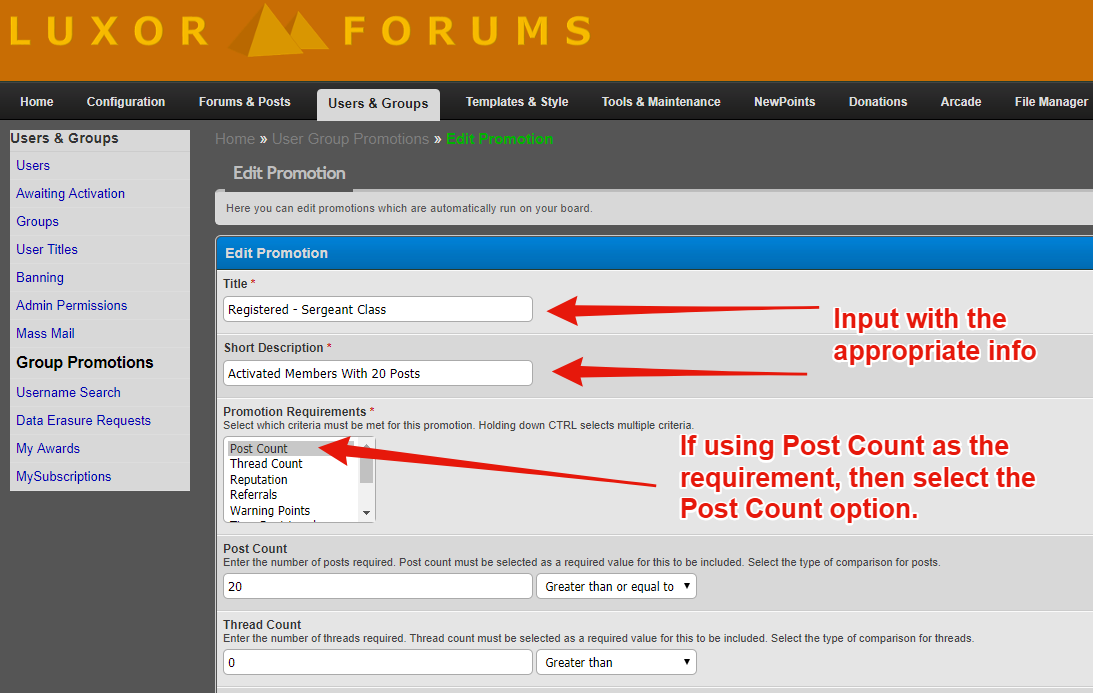 Further down on the SAME PAGE, make sure you finish the settings as shown.