2019-01-30, 06:28 PM
(2019-01-30, 05:03 PM)

TomHRA Wrote:

Hello ! I have a problem with my forum... For installed a favicon, i followed a tutorial... The tutorial says "delete your cache files and make an favicon.ico in you root files" So ! I deleted all files in my cache but now my forum is broken lol ... Can you help me ?

PS: The forum is in french but I think it's not a problem ... no ?




Picture:




Did you install an SSL certificate for your website?
If YES, then you must change your website URL to HTTPS. 
Look at the screenshot.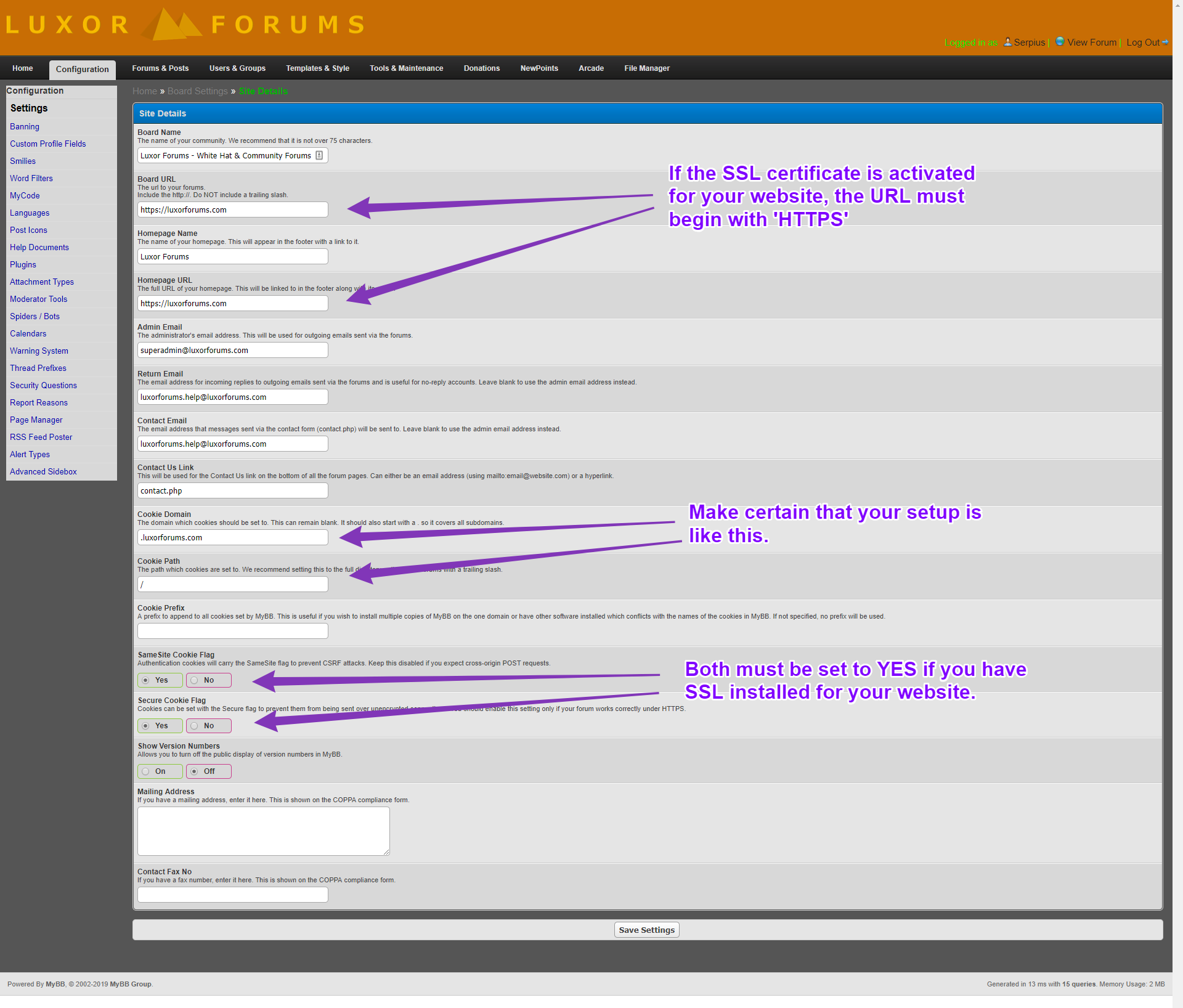 I'm Serpius and You're Not    ¯\_(ツ)_/¯