Blue Velvet is a custom theme made by Eric J., recreated by eNvy for all the users who wants a simple and clean theme.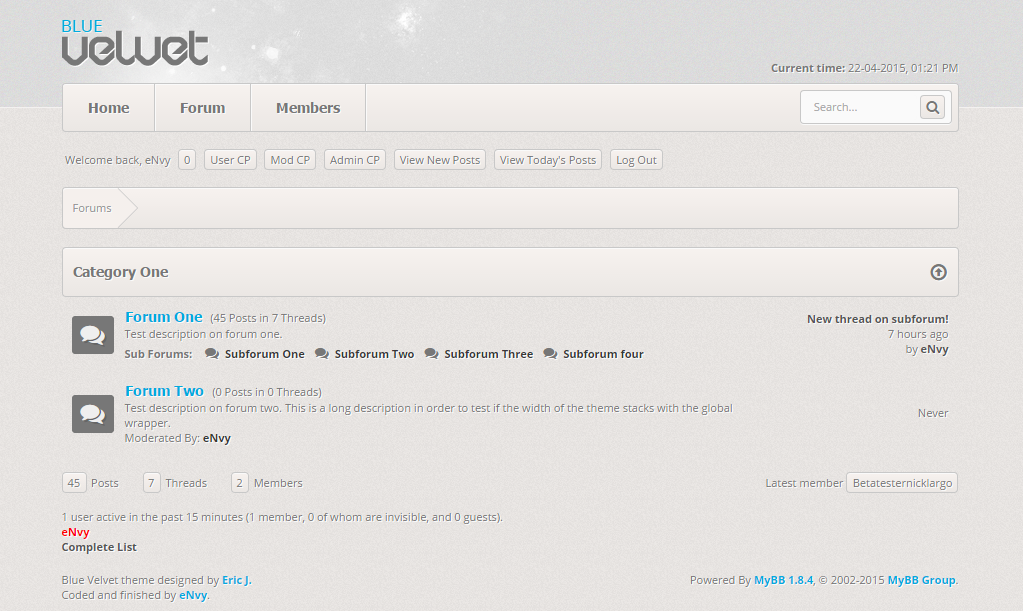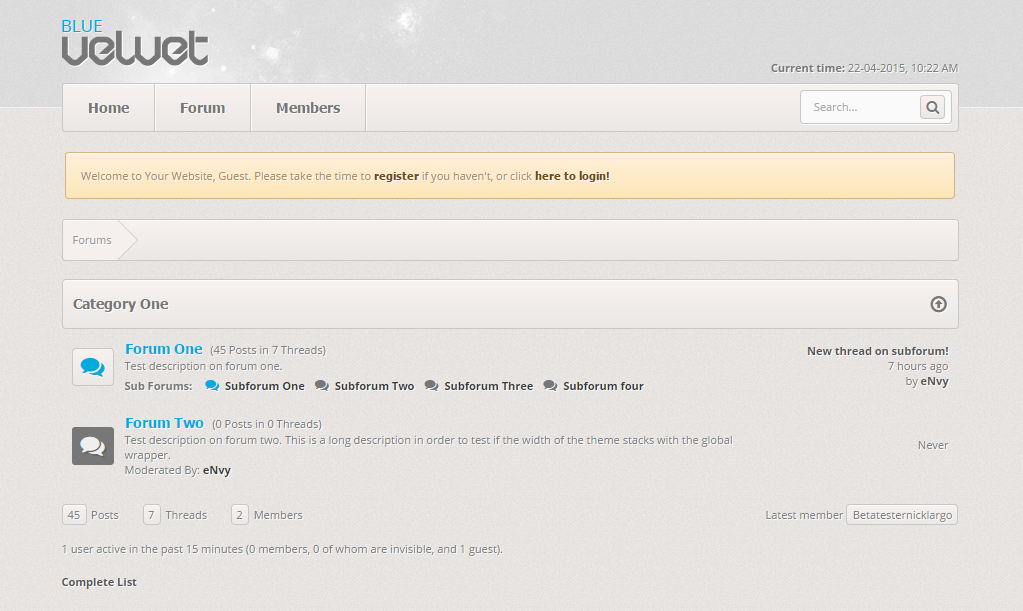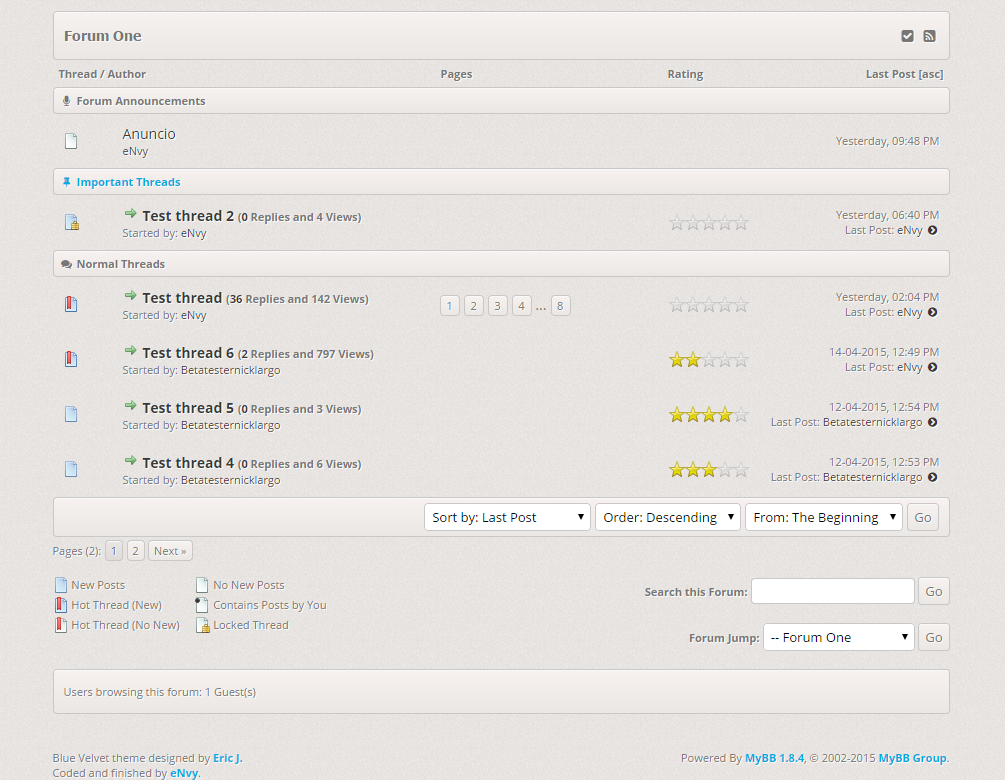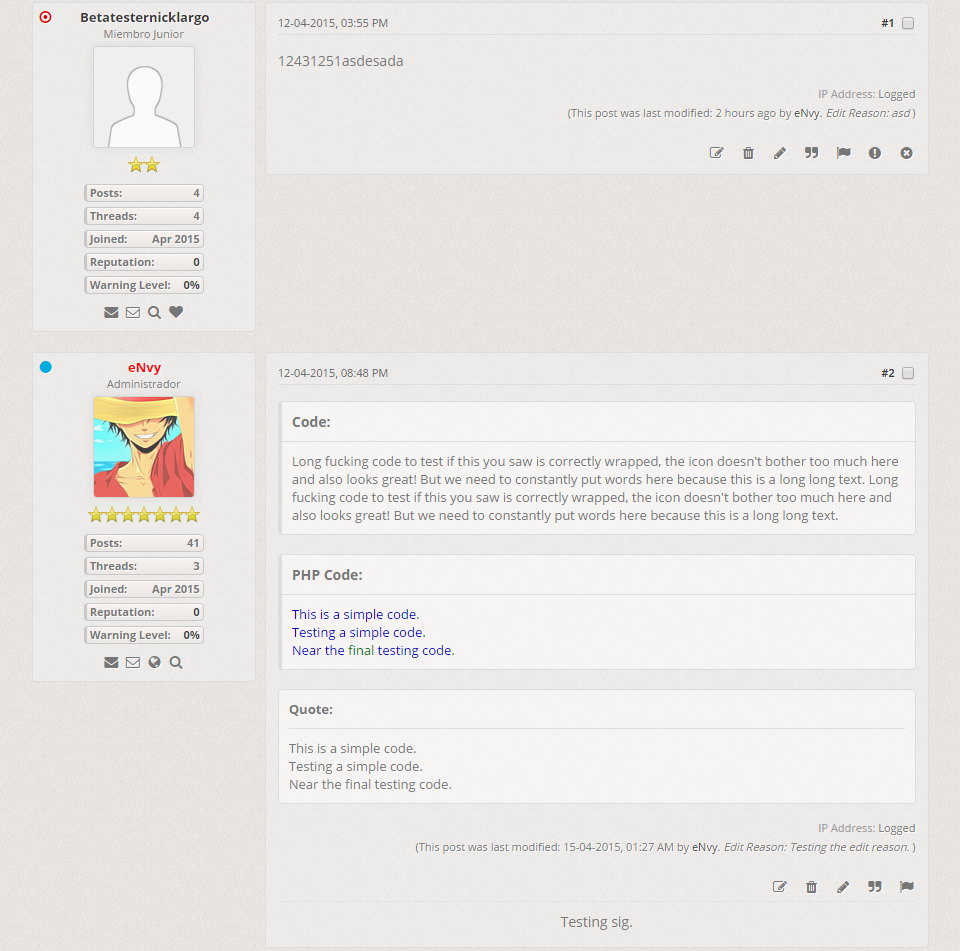 You can edit, remove and modify whatever you want, but you cannot remove the rights in the footer.
If you respect my work and Eric's work, I'm sure you don't gonna do that.
You can ask for support here on this thread.
I DON'T GIVE SUPPORT FOR PLUGINS OR CUSTOM TWEAKS.
Hope you like it and if you see any error or bug, please report them here.
I don't give support on PM.