2018-07-14, 12:59 PM
(2018-07-14, 09:28 AM)

bobby6991 Wrote: Is there anyway I can make certain links being in the posts not postable on the forum. This is to avoid members who wanna become millionaires by posting ads/monetize links. Want to bring a stop to this. 

Any suggestions   . Im sure im not the only one who wants a guide to this problem.
Looks like what you need is a spam blocker plugin.
I have a custom made plugin that does a good job on my website.
Look at the screenshots. 2nd screenshot shows the list that shows how the plugin (carding-bot) works.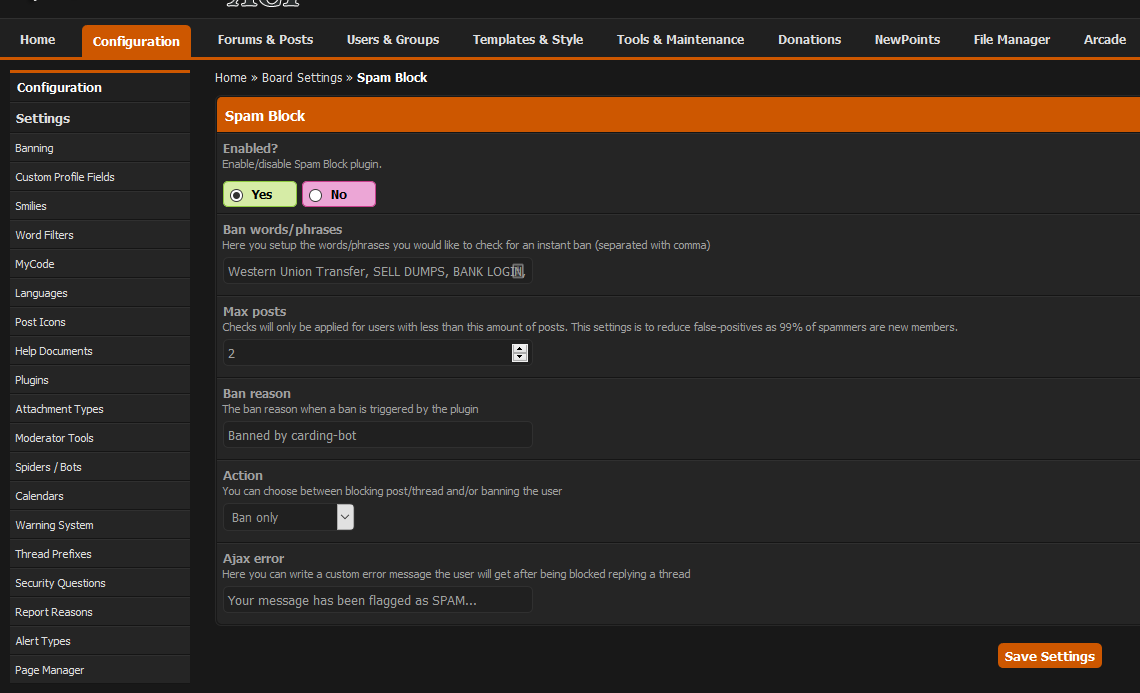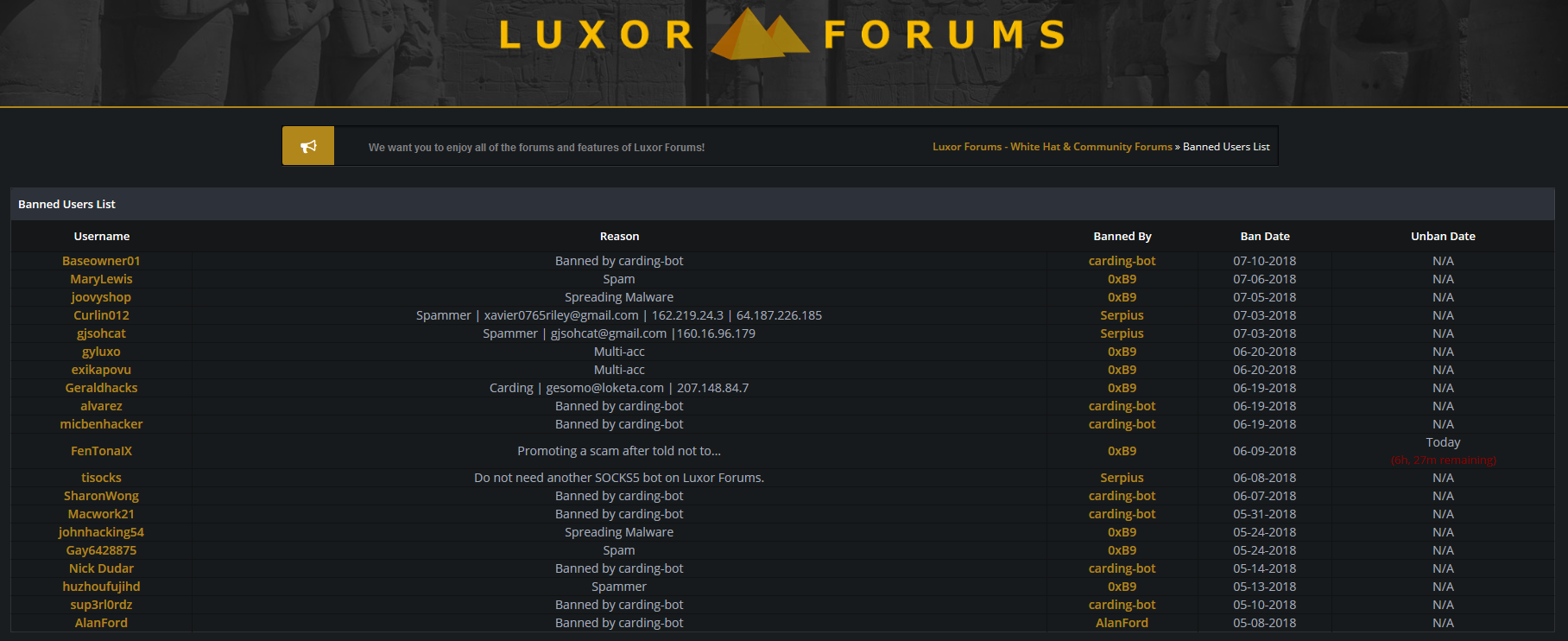 I'm Serpius and You're Not    ¯\_(ツ)_/¯