2019-07-16, 06:14 PM (This post was last modified: 2019-07-16, 06:39 PM by timelord. Edited 5 times in total.)
So as expected, it gives mean error that it's incompatible with 1.8.21 and I'll change it and see what happens then.
Edit: Yes, it's working well but it turns out to be not what I described. What I'm looking for is somethig like this;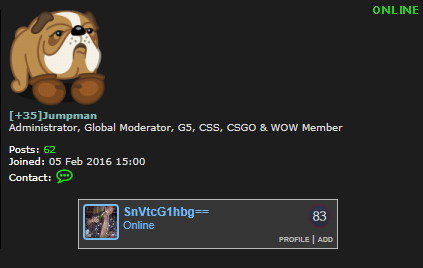 Also would like to mention that it's from another forum software and I added the level myself, just to make it clear what kind of plugin I'm looking for. MySteam Powered only shows if I'm online in Steam or not, nothing else.