2021-11-30, 01:54 PM
(2021-11-29, 08:03 PM)

Matt Wrote: This query might show the results more clearly - will show a count of rows by template name:



select title, count(*) as count from mybb_templates group by title order by count desc;


Can we see the first 20 or so rows from this?
Thank you for putting me in the right direction. After running this query I got this.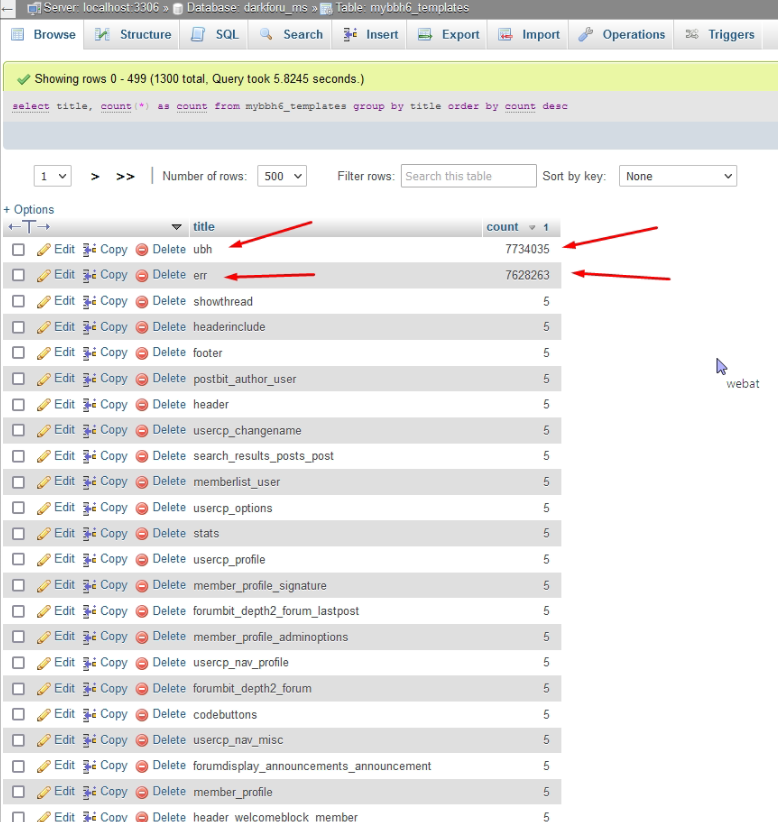 I saw that there are two titles which having huge number counts. Should I delete them or?
Waiting for your response.