05-04-2011, 06:54 PM (This post was last modified: 05-04-2011, 06:56 PM by lucasbytegenius.)
(11-22-2010, 11:03 PM)

AJS Wrote: You can use the inbuilt MyBB JavaScript to create your own dropdown menus very easily.



Quote:<a href="

somepage.php

" id="

example_menu

">

Some Page

</a>
<div id="

example_menu

_popup" class="popup_menu" style="display: none;">
<div class="popup_item_container"><a href="

somepage.php

" class="popup_item">

Some Page

</a></div>
<div class="popup_item_container"><a href="

anotherpage1.php

" class="popup_item">

Another Page 1

</a></div>
<div class="popup_item_container"><a href="

anotherpage2.php

" class="popup_item">

Another Page 2

</a></div>
</div>
<script type="text/javascript">
// <!--
if(use_xmlhttprequest == "1")
{
new PopupMenu("

example_menu

");
}
// -->
</script>




Red:

This is the menu ID, they must all be identical within the menu and unique to that menu. You can't have the same ID for different menus.


Blue:

This is the link address for users with JavaScript disabled in their browser.


Dark blue:

The main link text.


Green:

The menu links.


Orange:

The menu items text.

The following example will give you a dropdown menu for Private Messages:

In

header_welcomeblock_member

, find:


Code:

<a href="{$mybb->settings['bburl']}/private.php">{$lang->welcome_pms}</a>


Replace with:


Code:

<a href="{$mybb->settings['bburl']}/private.php" id="pm_menu">{$lang->welcome_pms}</a>
<div id="pm_menu_popup" class="popup_menu" style="display: none;">
<div class="popup_item_container"><a href="private.php?action=send" class="popup_item">Compose</a></div>
<div class="popup_item_container"><a href="private.php?fid=1" class="popup_item">Inbox</a></div>
<div class="popup_item_container"><a href="private.php?fid=2" class="popup_item">Sent Items</a></div>
<div class="popup_item_container"><a href="private.php?fid=3" class="popup_item">Drafts</a></div>
<div class="popup_item_container"><a href="private.php?fid=4" class="popup_item">Trash Can</a></div>
</div>
<script type="text/javascript">
// <!--
if(use_xmlhttprequest == "1")
{
new PopupMenu("pm_menu");
}
// -->
</script>
Ok, I found part of my problem, I forgot to add class="popup_item" to the end of the menu item's href code.
However it is still displaying wrong on my theme, the colors are off: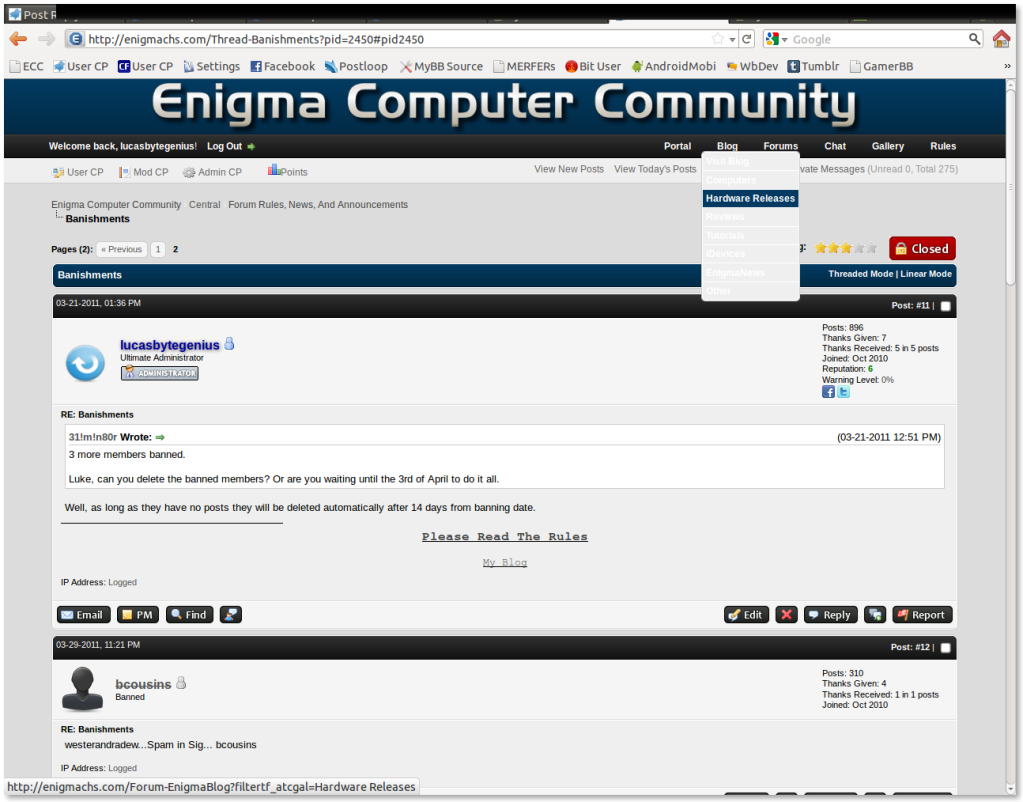 What do I have to change in global.css, in the .popup_menu lines? I presume it's somewhere in .popup_menu .popup_item_container or one of the two .popup_menu .popup_item lines.