2020-12-27, 12:58 AM (This post was last modified: 2020-12-27, 01:01 AM by KevinVR. Edited 3 times in total.)
We have a plugin at ModMyBB which does this, called
My User Statistics
.
It creates an extra section in the admin control panel where the monthly statistics can be seen. These are automatically reset every month (to keep the database clean), but this also can be disabled and manually run whenever wanted.
Page hits, new threads, new replies, edits, thread views and logins are all tracked by this plugin.
Note, the plugin only starts tracking statistics once it has been enabled, so you won't be able to go back in time. This is to avoid slowing down your servers and to keep the performance stable. 
For contest purposes, I would recommend to disable the automatic task in the admin panel, which will clear the data every month - and run it manually once your contest is over every month. That way you can clear the statistics whenever you want and don't have to worry about losing these.
Download now
Instant product download

 access after purchase on ModMyBB for a very affordable price. Click here to download
 (we currently have holiday offers and reduced prices, at the time of writing this post)
Let me know if you still have any questions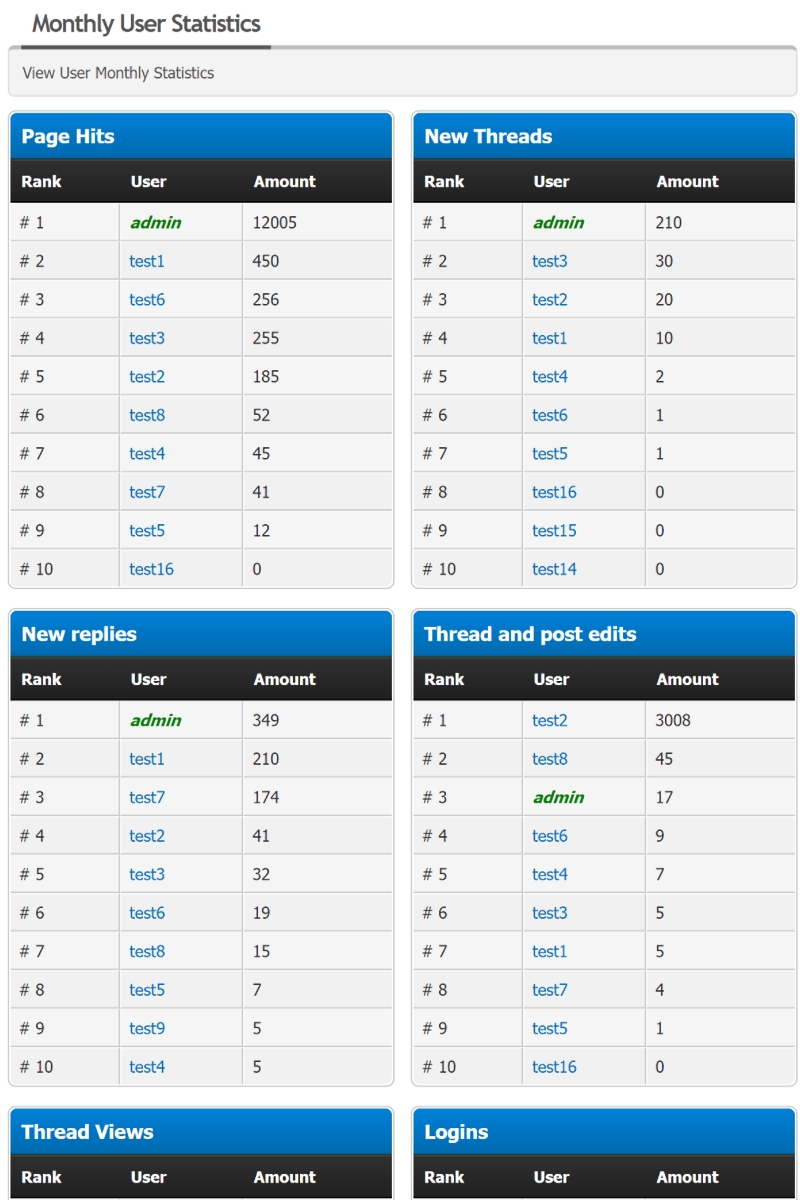 Note: this image displays the top 10 users, but this can be changed to top 15, 20 users or as many as you'd like at any time in the plugin settings