2011-10-14, 12:52 AM
Hey,
I recently downloaded and manually installed MyBB, along with a theme that I liked called
"The Cure"
. I installed the images in the 'Upload' folder under the directory of 'Images", in the root directory of my forum.
The Image Directories look fine to me, however, my forum does not properly show the theme. Instead it shows this:
It is supposed to show something like this: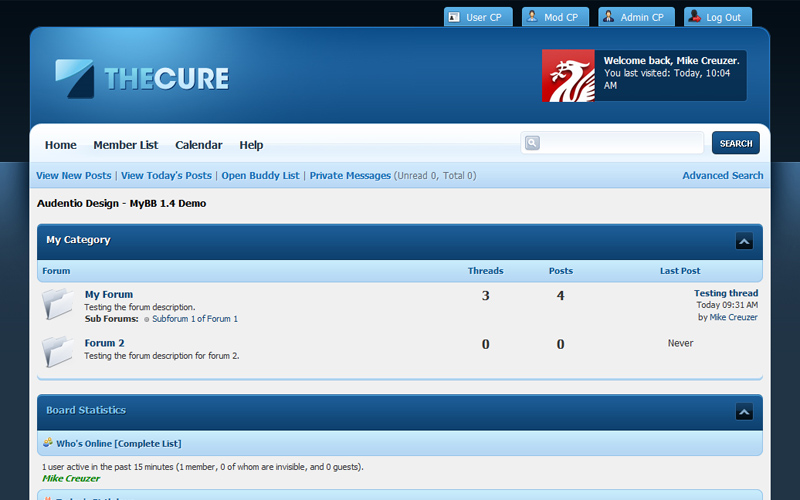 What should I do?
Cheers.
~TTB