Hi guys,
This theme is again for sale as Philly was unable to pay for it after bidding $100 in this thread:
http://community.mybb.com/thread-119588.html
I originally made this theme and was promised $220 for it. The buyer was unable to pay due to some bank issues.
I've set up a paypal download link that will allow for only one purchase. The first person to pay for the theme will receive a download and the link will automatically expire afterwards. There will only be one copy sold.
I'm selling the theme for $100. SOLD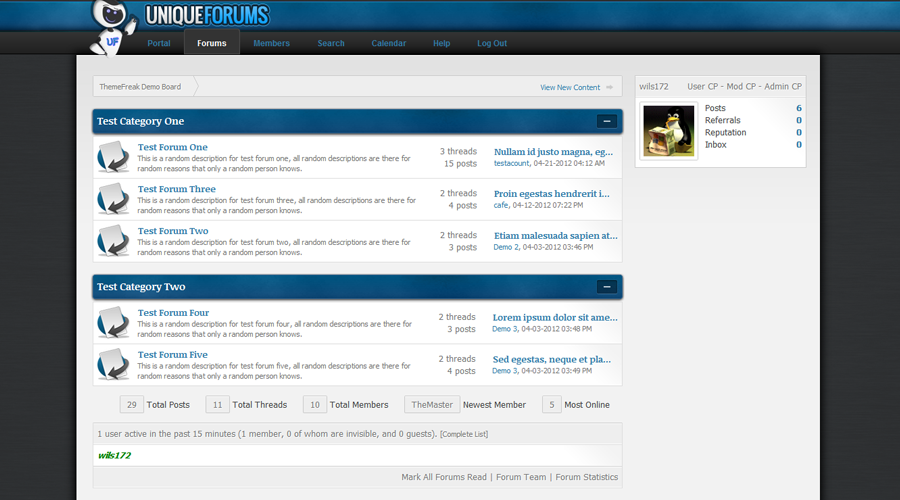 to view the demo

1. Visit:
http://www.themefreak.net/demo
2. Login
login: bot
password: view11
3. View theme:
http://www.themefreak.net/demo/index.php...e&style=10
Please don't post in this thread. This isn't a thread for critique, questions, etc. If you have any questions/comments about the theme then please PM me.
Thanks