1.
If you open your buddy list and send a private message to someone on your buddy list the recipient field will be empty when the new tab opens.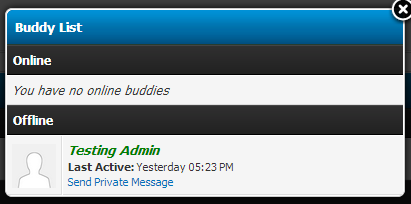 I have also noticed another bug that I do not think deserves its own thread
2.
When you open the Select from Buddies link in your private messages the online status image is missing.
http://i.imgur.com/mTqR2L3.png
(sorry can't use bbcode because the image is kind of big)