(2018-08-04, 02:29 PM)

Devilshakerz Wrote:

Version 1.0.4

fixed permission permission issue for author-only threads





Upgrading

(from 1.0.3): Overwrite files, reactivate the plugin.
I didn't know if I should post the issue here or in the Plugins Support. I'll do it here.
The screenshot will explain it better than I can, but the DVZ Mentions does not "tag" a user that has a first and last name. 
In other words, having space in between the words.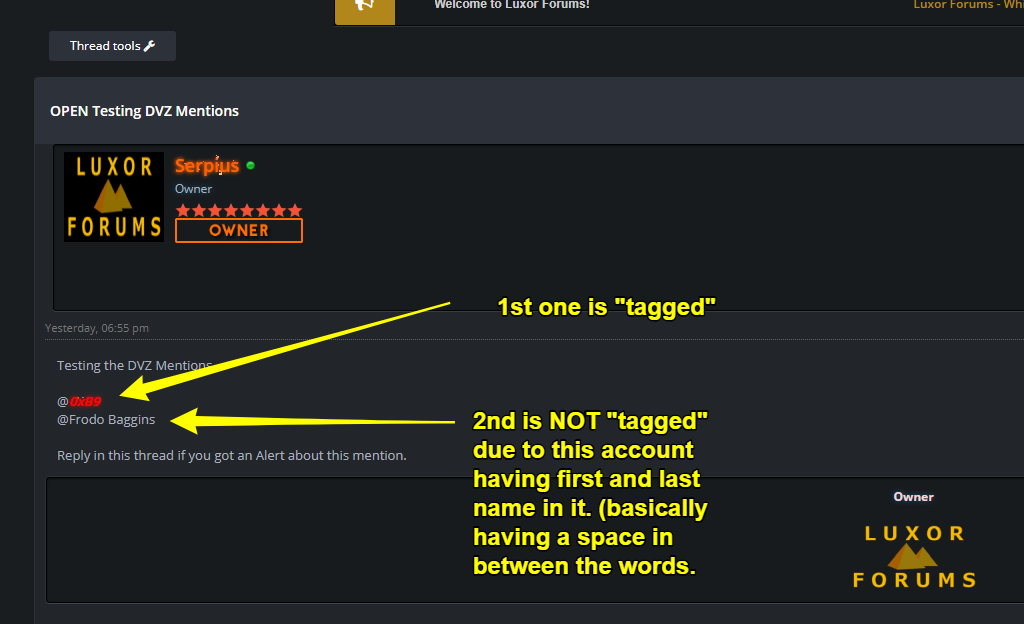 I'm Serpius and You're Not    ¯\_(ツ)_/¯