So, I know the version of theme isn't 1.8 but I need help to fix these problems:
Theme is Jormungand
First of all
The Avatar image is too big. I tried to change in ACP but I think it's a theme problem. How to fix?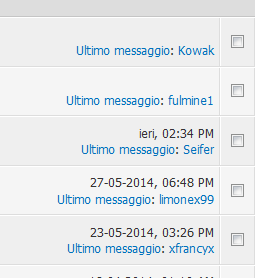 As you can in the first 2 threads there aren't time of last post. Why?

The text go out. How to fix this problem?
And at the end, how to increase space without forum and user broswing?

EDIT: You can bring this discussion to 1.8 section.
---
Helpppp pls!

Founder of Gamer-Core.it, Gamer-Nest.com and Militarypedia.it