2014-10-22, 04:37 AM
Hey guys. I actually need help with my newly set up forum, and there are a couple of...broken security features that have been hindering me. Here, take a look.
It should be noted that I'm using the theme 'Verque';
http://mods.mybb.com/view/verque
My first problem; None of my users can register without being identified as a spammer. I've tried it on multiple computers with multiple usernames, passwords, emails, etc. It always denies their registration.
I need help identifying why this happens.

Not only that, it seems as if users cannot edit their accounts, because they are unable to select a date of birth privacy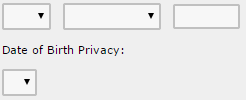 Okay, let's try to change the bio. Except...Date of Birth privacy is just blanked out. How can I disable this in the first place?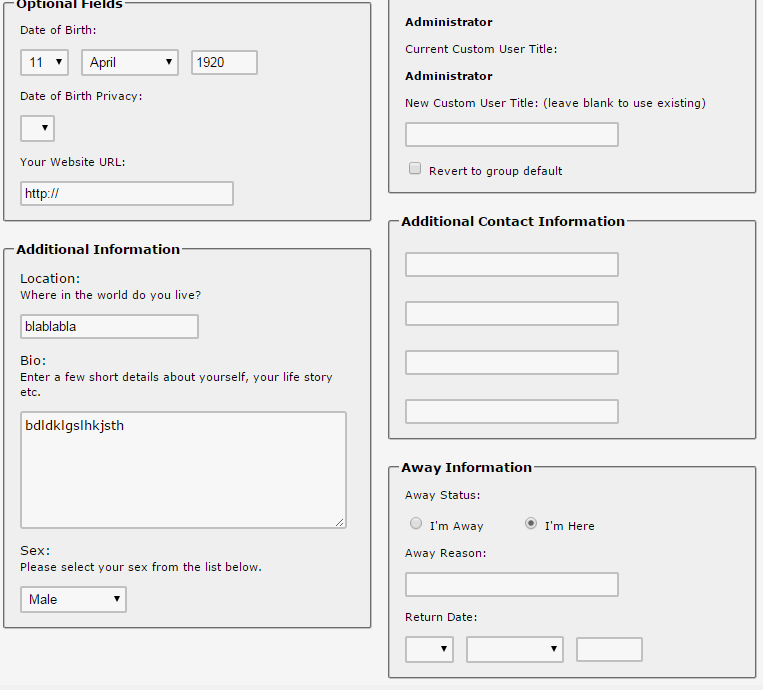 Alright, let's submit our changes.

Whoop. There it is.
Not sure where else to post this, but if anyone can help me remedy this, that'd be great.