2015-01-07, 02:52 PM
Hello everyone!
So, recently my forum has been experiencing many service outages at alarming frequencies, for example, this morning we have received two errors in the past thirty minutes.
The error we get is always the same-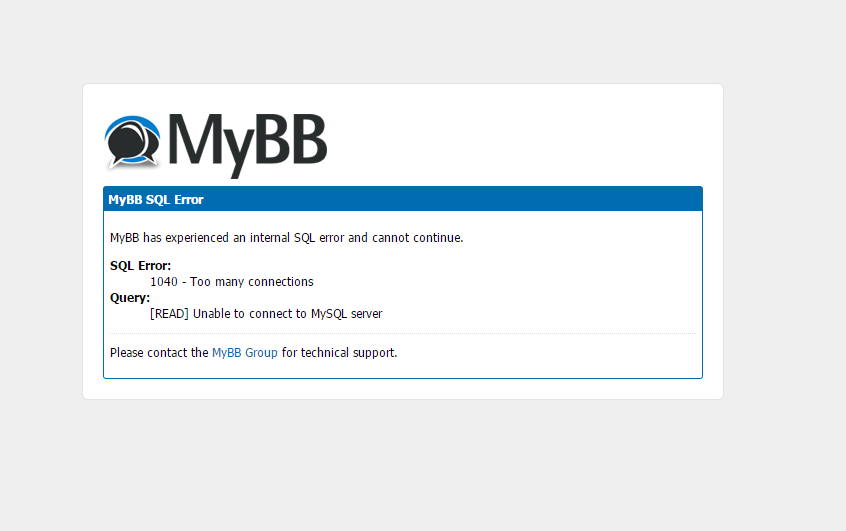 Is there any way to fix this? Is there some sort of database optimization that I should be doing or is this just a common error? Please help!
Thank you in advance!