2015-01-18, 09:03 PM (This post was last modified: 2015-03-30, 12:10 AM by Destroy666.)
Allows users to change their nickname styling in the User CP (based on group permissions). Should work in both 1.8 and it may work in 1.6 after some changes. More info in the download link and on the github page.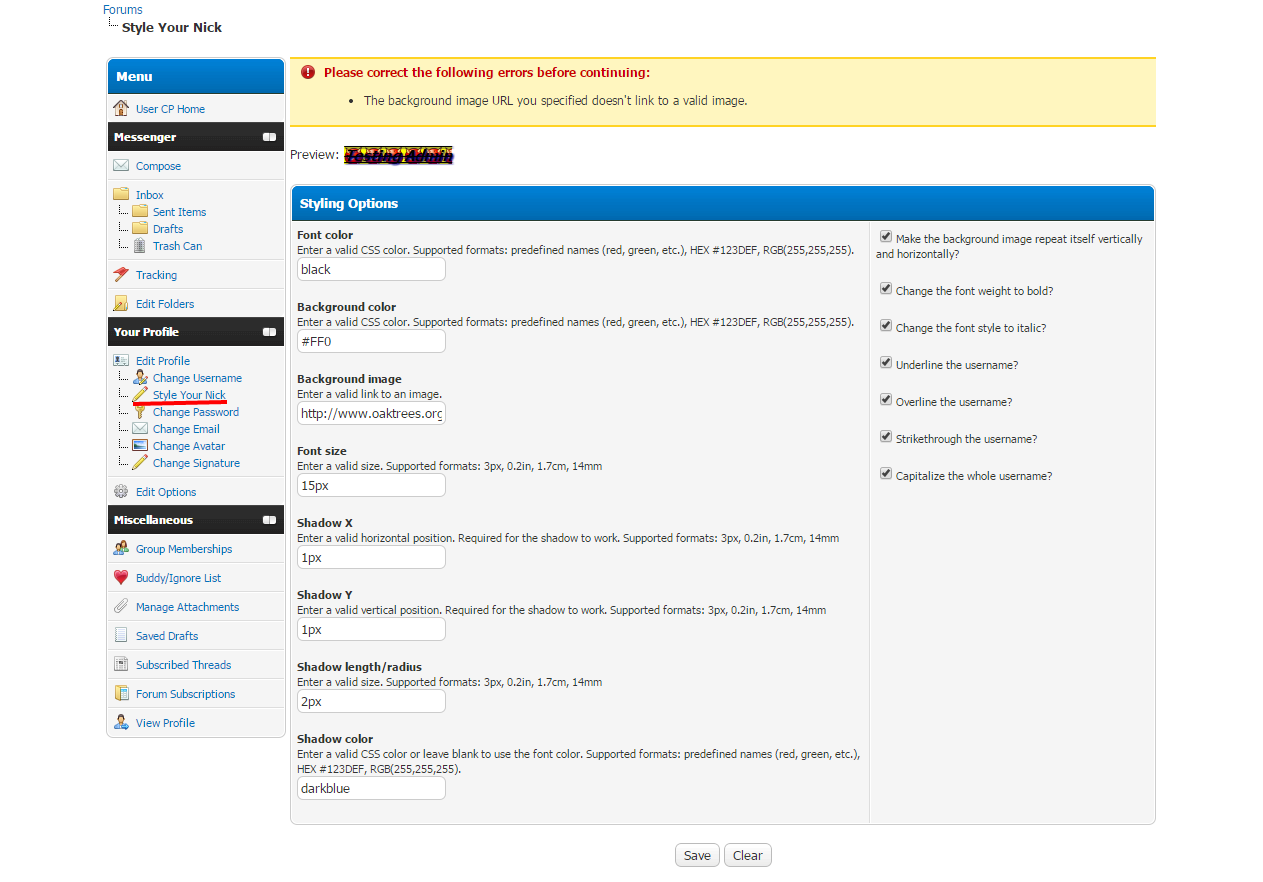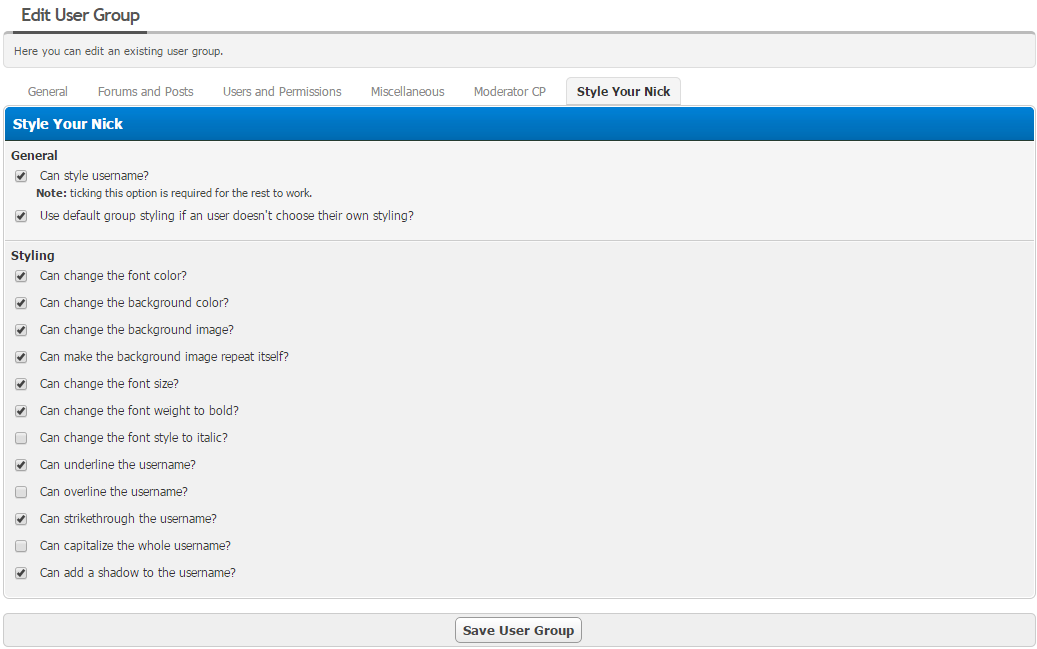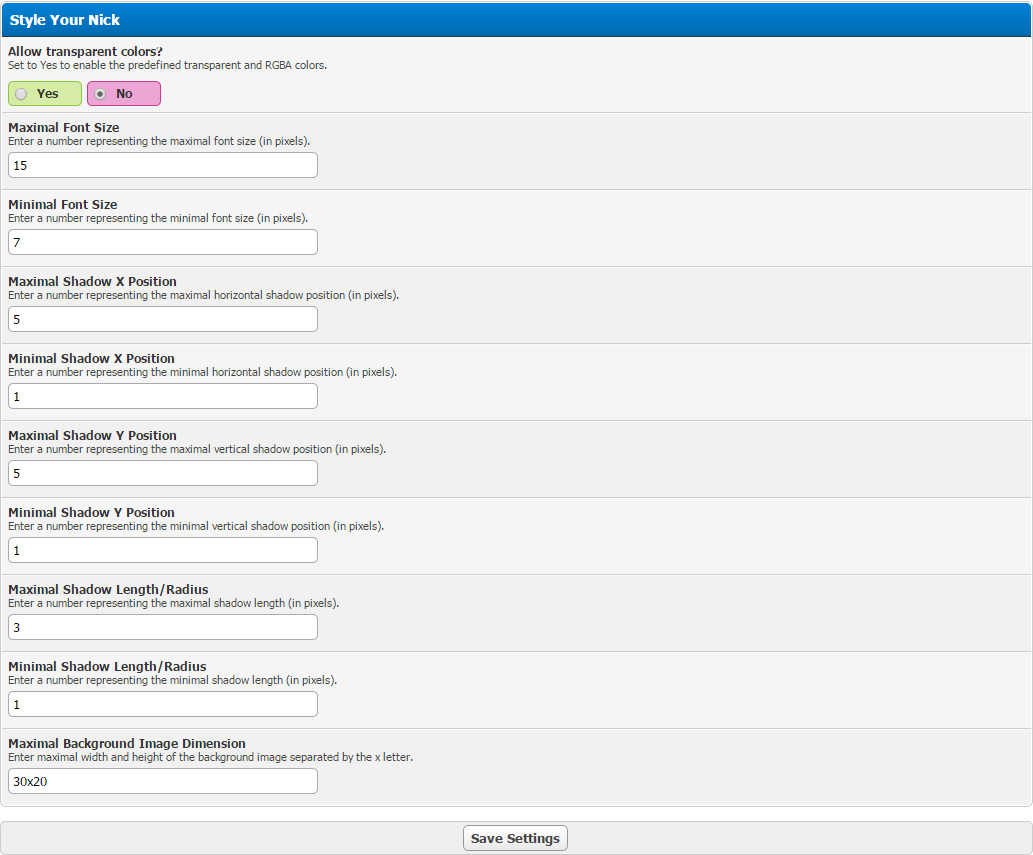 Requirements:
Plugin Library -
https://github.com/frostschutz/MyBB-Plug...master.zip
If you're using PostgreSQL, 9.1 is the minimum for this plugin.
Bug reports/enhancement requests:
https://github.com/Destroy666x/MyBB-Style-Your-Nick
Lang packs:
Since the current way of adding lang packs is not really good, PM me and I'll add you as contributor.
Download
:
http://community.mybb.com/mods.php?action=view&pid=368