2015-02-08, 04:10 PM
Hi, people.
I use mybb 1.8.3 and i try to install dark-fusion theme and i did it, but then i looked and realised that i have a problem with icons. Then i try to install mybb again, but again - the same results. I try to install and the theme again, but again - nothing change. Then i looked the files in images/darkfusion, but everything was there - the icons, everything, but they didn't show up.
My web site:
Original dark-fusion picture: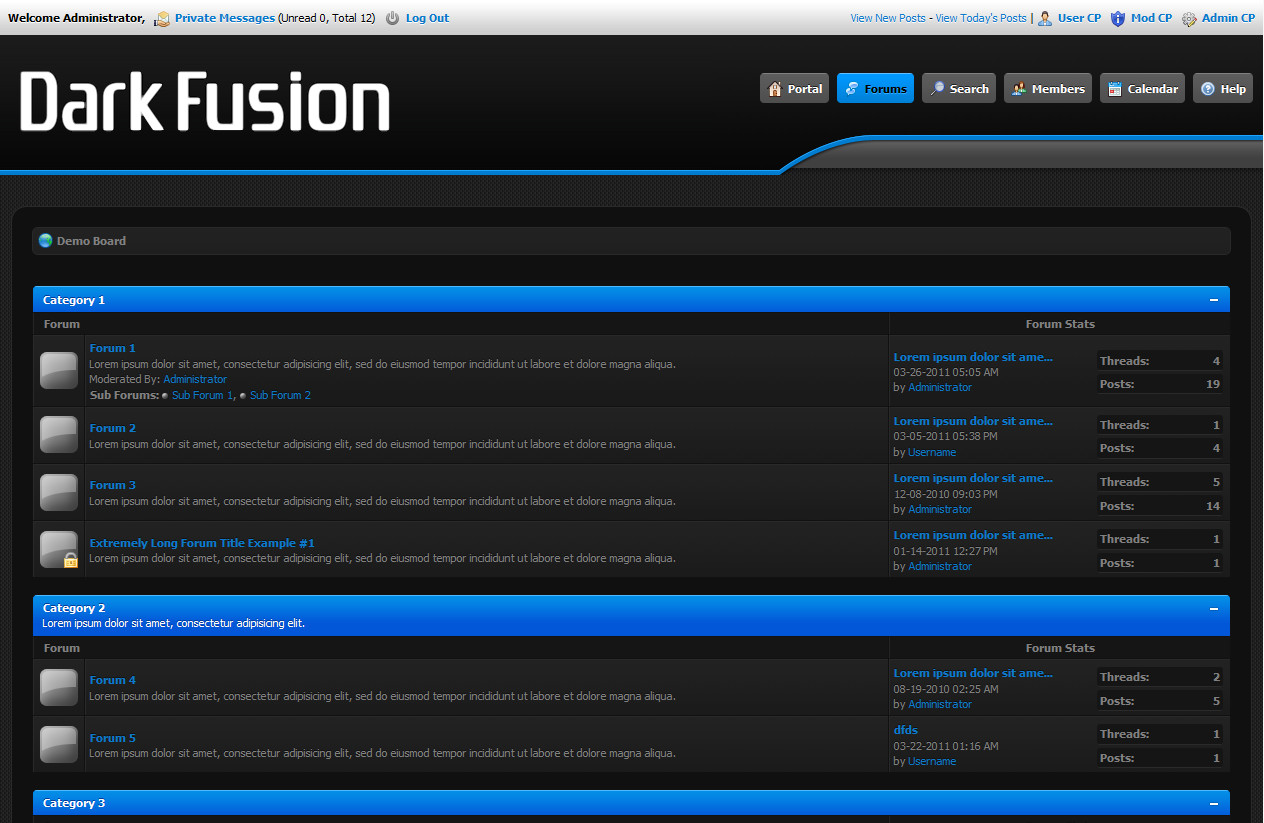 Do you know what is the problem and how can i fix it?