Hi, I just started learning how to use mybb and I'm struggling to find some stuff. It's my first time working on making a forum actually.

I appreciate any help that is given, thank you.
So, I am using the Vienna theme.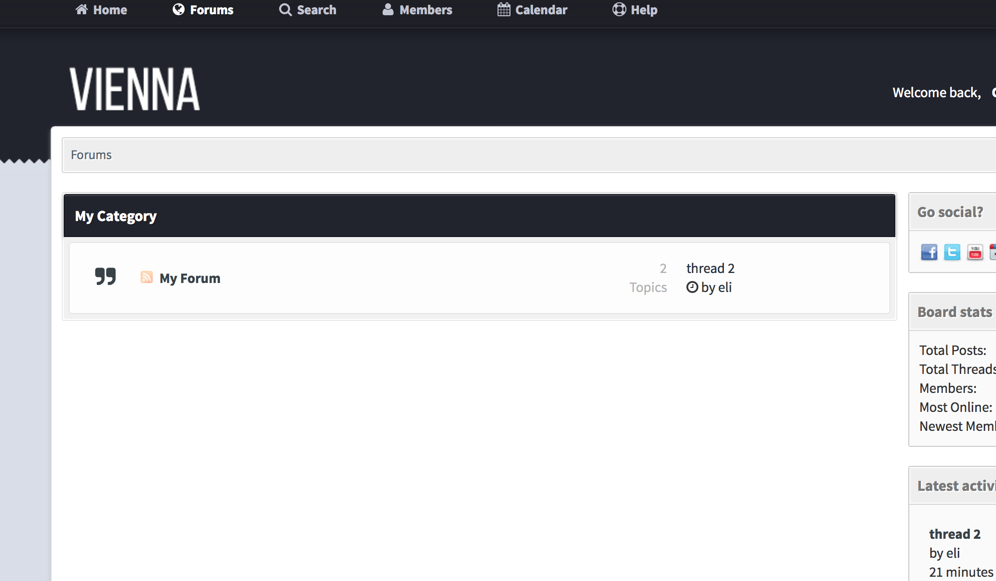 How can I change where it says VIENNA and also the "My Forum", "My Category" names, and forum description? Where would I look at?
If there is a thread already explaining the simplest things.. please link me because I have trouble finding anything like that. If not, I will keep updating this with my questions. Thank you