Feature Suggestion/Enhancement: Profile Comments
Ability for users to add comments on other users profile. They should be able to configure who can leave and view comments. E.G. Friends, Everyone, None. Administrator should also be able to turn the comments on or off on a global basis.
Expected functionality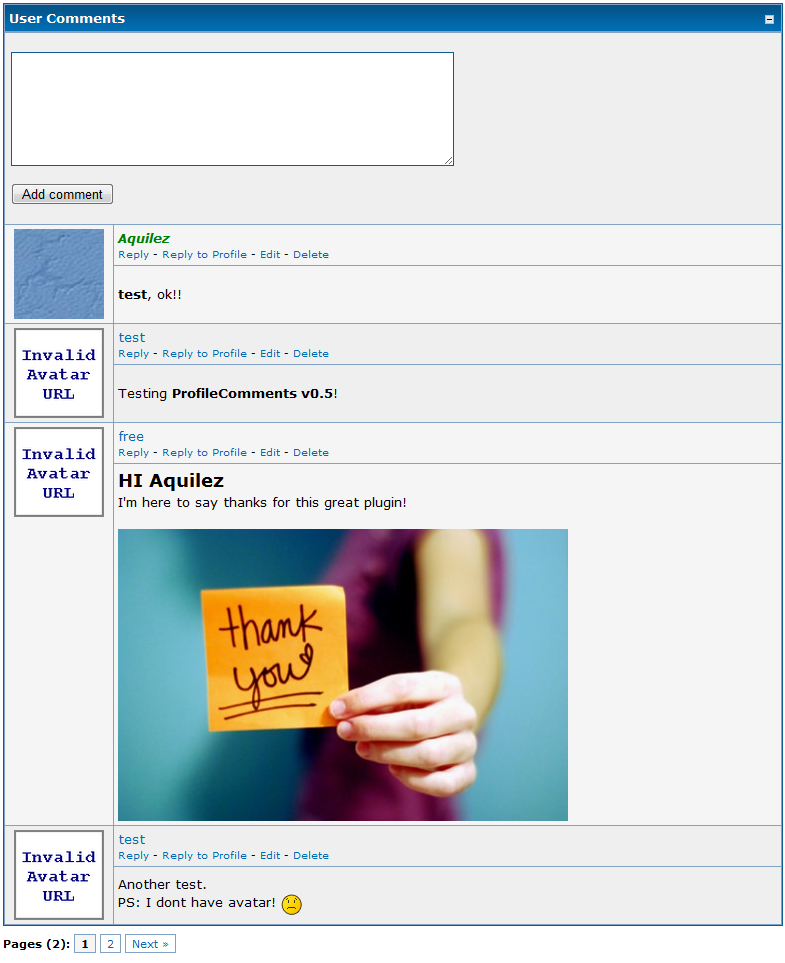 -Ben
Please do not PM me for support. I am looking to be hired for paid services.
You can view my paid services
here
.