The User Control Panel in MyBB is the one-stop place for users to manage their details, update their signature and avatar, edit their preferences and more. In MyBB 2.0, it has received a significant redesign and overhaul in order to simplify the way things are presented to the user.
The Control Panel maintains its sidebar (and the easy extensibility it provides for plugin developers), but trims down the default entries by combining items that may be combined. In addition, the section to manage your Private Messages has been removed, and is instead accessible via the conversations management page and the conversations drop-down menu found in the header of all pages.
Most of a user's details are configured via a single "Profile" page within the new User Control Panel. This page also shows all custom user profile fields configured by the board administrator, allowing users to fill in all of their details in one single easily accessible location.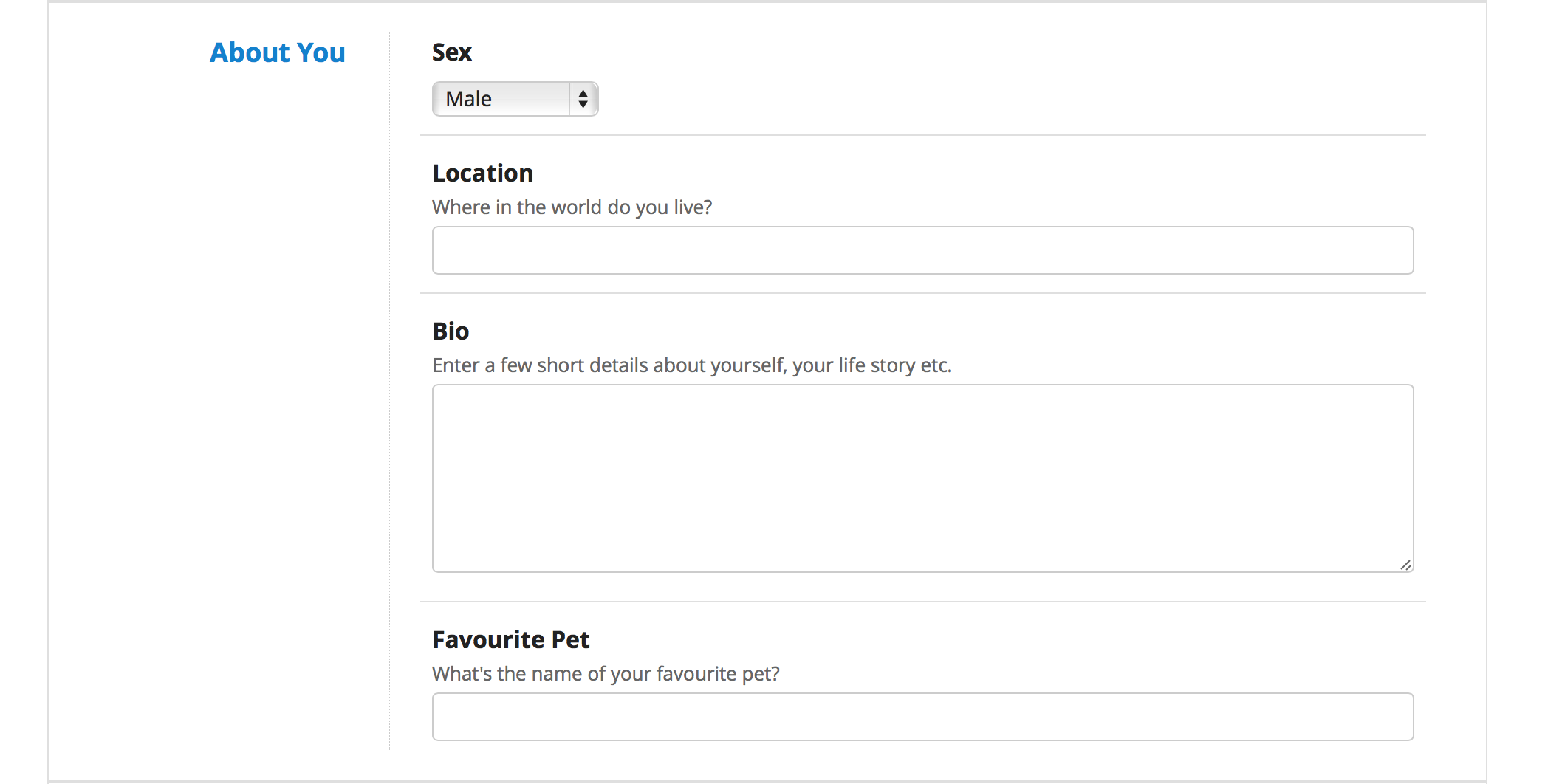 Custom profile fields have been greatly enhanced in MyBB 2.0 and should replace the functionality provided by many plugins used with MyBB 1.8 today.