The moderation system is receiving a major overhaul for MyBB 2.0 thanks to a lot of work done by Will. The new system allows plugin developers and integrators to easily add both new and existing moderation tools to their new content types and to add entirely new moderation tools by simply writing a class or implementing a PHP Trait. This makes the moderation system far more flexible than it previously has been.
A few screenshots of this new moderation system are below, showcasing multiple post selection, the new inline modification toolbar that follows your navigation throughout the page and the moving of a topic to another forum.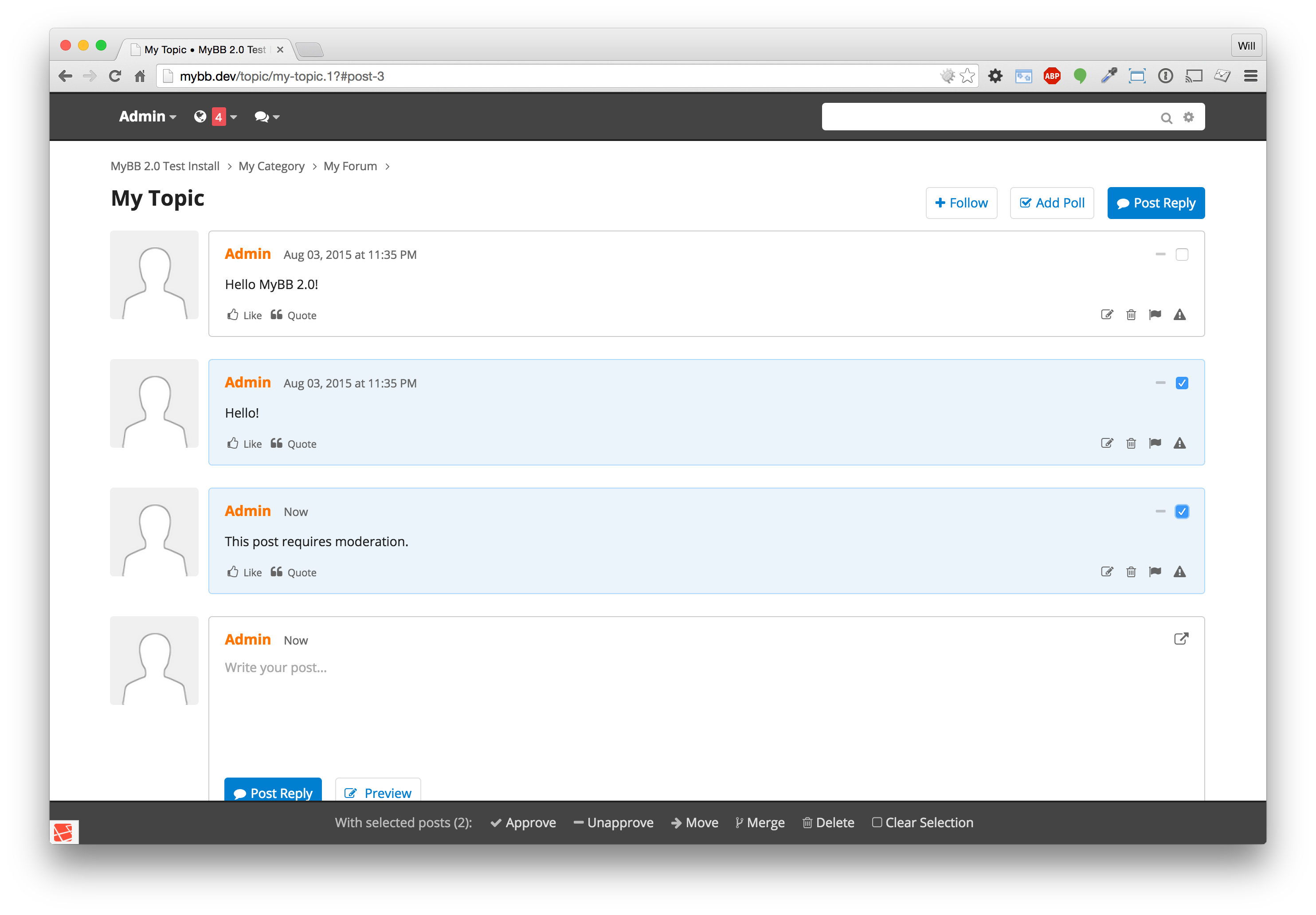 Selecting and managing multiple posts within a topic. Note the post tool bar that is "stuck" to the bottom of the screen. This flows with you as you scroll, giving instant accost the moderator tools.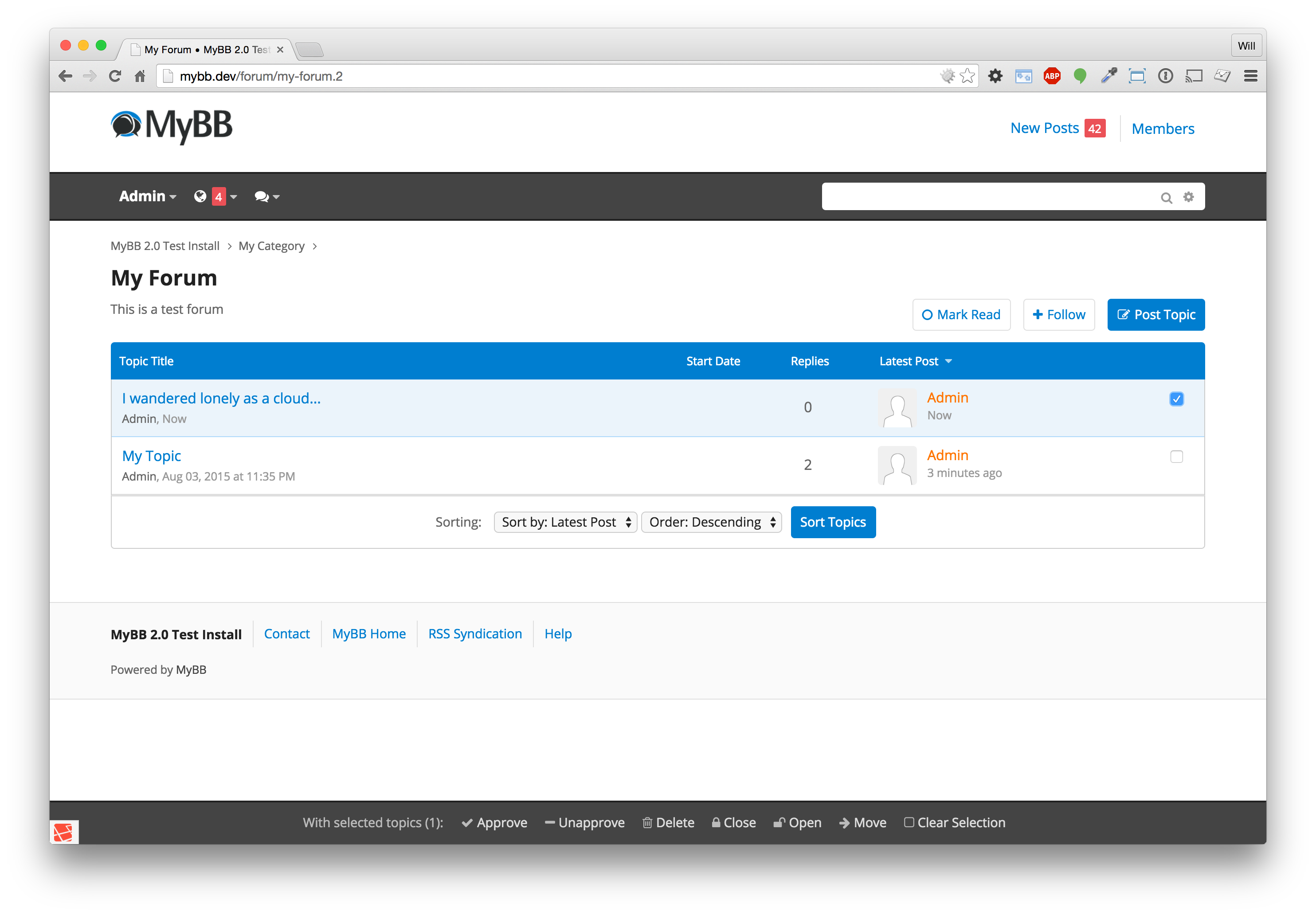 The same approach is used when managing topics from the forum view, giving a consistent user interface experience throughout.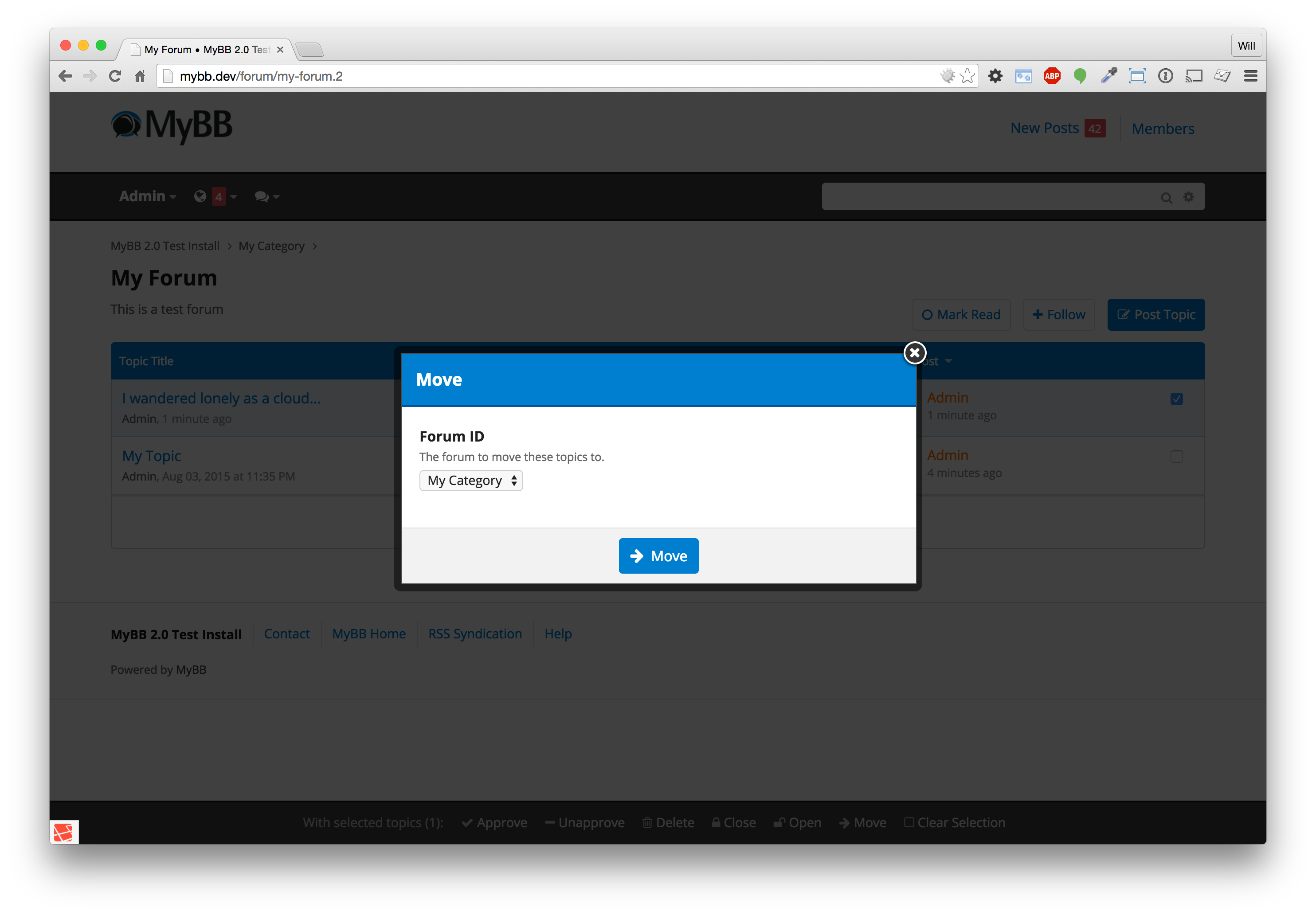 Moving a topic to another forum. Basic moderation tools such as this one can be utilised without loading another page via the use of modals, greatly improving the experience and efficiency of the moderator tools for staff.